Traffic Fatalities Increase During Close Games for the Home Team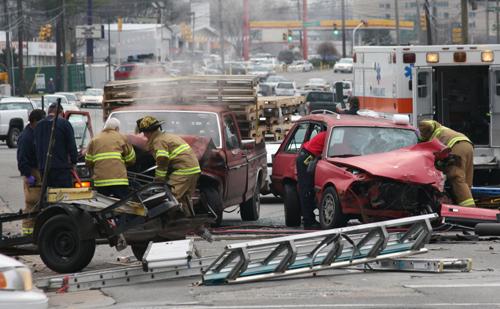 The trials and tribulations that test the nerves of sports fans during a close game may end up having a deleterious effect during the hours after the event, according to a recent study conducted by North Carolina State University.
NCSU researchers say there's a 133% increase in observed traffic fatalities when a sports game is close but the home team wins. There is no increase in fatalities if the home team loses. The data does not actually determine if the victims of fatal accidents were watching the game in person, on TV or at all — just the correlation in data.
NCSU examined data from 271 pro and college football and basketball games from 2001 to 2008, according to USA Today.
Possible explanations for the increase in fatalities include sharp increases in testosterone in both men and women at the end of a close win, which increases aggressiveness and possibly influences more risky behavior. Many fans also drink alcohol while watching games in person, in bars or in homes, but again there was no concrete data on the impact of drinking or aggressive driving.
Food for thought as we enter the NBA and NHL playoffs.
Close Games Raise Risks of Traffic Deaths (USA Today)