Check in on Foursquare and Save on Gas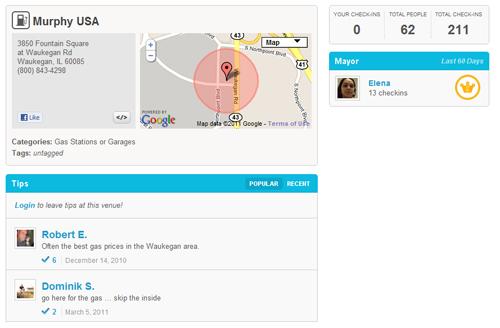 As gas nears the $4-a-gallon mark nationally, social networking giant Foursquare and Murphy Oil are teaming up to offer some relief at the pump. Check in at a Murphy gas station and you'll get $2 off any gas purchase of $20 or more and a free pack of Stride gum. After you check in, you should receive a redeemable coupon to use at the store.
Murphy Gas is a discount gasoline retailer with some 1,000 locations that are mostly located near Wal-Mart or Sam's Club stores. Unfortunately, there aren't many locations on the West Coast where gas prices are usually high. Along with the Foursquare discount, Murphy offered a similar coupon at the company's corporate Facebook account last week.
Foursquare Checkins Get Customers Gas Discounts (Mashable)