Cummins, Nissan Collaborate on 28 MPG Diesel Pickup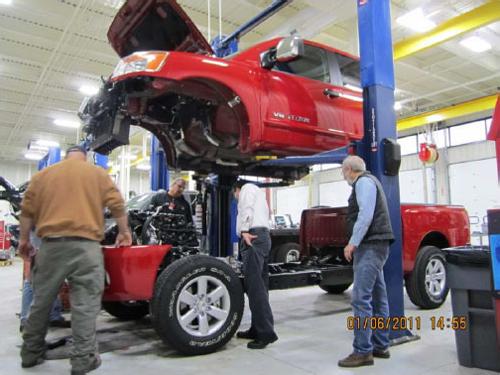 Cummins, a major manufacturer of diesel engines, Nissan and the U.S. Department of Energy are joining forces to bring new fuel-efficiency technology to the half-ton pickup truck market, according to PickupTrucks.com.
The group is working on a 220-horespower, turbocharged 2.8-liter inline-four-cylinder diesel engine that is expected to achieve 28 mpg in the combined EPA cycle. That figure could mean that a full-size pickup would be able to achieve 30 mpg on the highway — better than any truck available today.
On top of the fuel-efficiency target, the engine would also be designed to emit low emissions to meet California's super-ultra-low-emissions-vehicle (SULEV) standard. The Toyota Prius and Honda Insight currently meet this standard.
Cummins and Nissan have already tested a prototype version of the engine in a Nissan Titan pickup. The project is scheduled to be completed by fall 2014, when the next-generation Titan is expected to debut.
Cummins, Feds Developing Four-Cylinder Diesel for Nissan Titan (PickupTrucks.com)