Movers and Losers: April 2011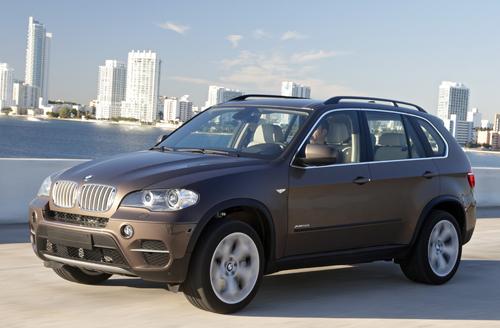 High gas prices and a crop of newly redesigned models are moving cars at the exact same rate as in March. The average number of days it took to sell a new car in April was 48 days. That's up only two days over the April 2010 average of 46 days.
The fastest time it took for a vehicle to come off a truck and into the hands of an owner was four days, the 2012 BMW X5. This isn't the first time the X5 has been in the top spot; it also reigned in October 2009.
Luxury vehicles made up more than half our movers list, while three fuel-sippers took up the top five. And nearly all of the 18 movers (if we had moved to the next slate of 19-day sellers, we would have had well over 20) are significantly revised for their respective model years. Only the Audi Q7 and A5 seemed to buck that trend.
Check out the poor performers and the five models we picked as potential steals because they've withered too long on lots.
Movers
2012 BMW X5: 4 days
2012 Ford Focus (sedan and hatchback): 7 days
2012 Honda Civic: 7 days
2011 Hyundai Elantra: 7 days
2011 Ford Explorer: 9 days
2011 Lexus CT 200h: 9 days
2011 Audi Q5: 11 days
2011 Chrysler 300: 11 days
2011 BMW X3: 12 days
2011 Porsche Cayenne: 12 days
2011 Audi Q7: 14 days
2011 Chevrolet Camaro convertible: 14 days
2011 Audi A5: 15 days
2012 Volvo S60: 17 days
2011 Mini Countryman: 17 days
2012 Acura TL: 18 days
2012 Ford Mustang coupe: 18 days
2011 Lexus RX 450h: 18 days
Losers
2011 BMW Z4: 154 days
2011 Jaguar XKR: 146 days
2011 Jaguar XF Supercharged: 136 days
2011 Cadillac STS: 135 days
2011 Nissan Versa sedan: 128 days
2011 Jaguar XK: 128 days
2011 Toyota Yaris sedan: 128 days
2011 Mazda2: 126 days
2011 Hyundai Accent hatchback: 120 days
2011 Hyundai Azera: 119 days
Cars.com Picks
2011 Mitsubishi Lancer Sportback: 110 days
2011 BMW 128i convertible: 106 days
2011 Toyota Camry Hybrid: 105 days
2011 BMW 335is convertible: 102 days
2011 Saab 9-5: 101 days
About the Lists
The Movers and Losers list reports the average number of days it takes to sell models from the day they arrive on the lot until the final paperwork is signed by a buyer. This is not a days-of-inventory list like you may find on otherwebsites. We're now focusing on only 2011 and 2012 model years.
For Movers, we only list vehicles that pass a certain threshold of sales in order to weed out limited editions, ultra-high-performance cars and others that might skew the numbers or otherwise inaccurately portray popularity. For Losers, we have removed any threshold to reflect 2011 models that may have the greatest incentives.