This Week's Most-Read Stories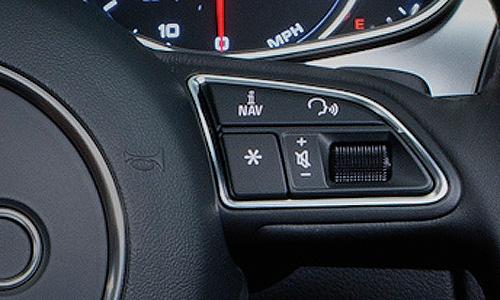 What does the above asterisk button do? The steering-wheel control is featured on the new 2012 Audi A7, and Cars.com editor Joe Bruzek says the button is a programmable shortcut key, capable of controlling more than 26 functions. To read more about it, and our other top stories of the week, continue reading below:
1. What Does This Button Do?
2. Cars.com Chevy Volt: Real World Damage
3. Ch-Ch-Changes: 2012 Kia Sorento, Sportage
4. Reader Review of the Week: 2012 Honda Civic
5. What Does This Button Do?