2012 Jeep Grand Cherokee SRT8: In the Wild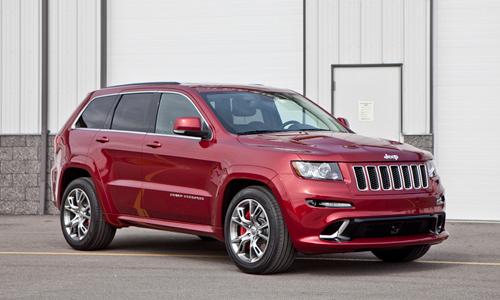 Last week, the Cars.com editorial staff traveled to Elkhart Lake, Wis., to drive dozens of the newest car models on and off the track at Road America.
One little bonus was seeing the upcoming 2012 Jeep Grand Cherokee SRT8 again. It debuted at the New York International Auto Show in April; at Road America, we were able to see it in daylight as well as hear its engine, but just a little.
We begged to drive it ourselves, but were only offered a photo session. More photos are below. Click on any image for a larger version.