Reader Review of the Week: 2011 Mazda CX-9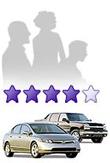 There are two interesting things to take away from Fast Freddy's review of his Mazda CX-9. The first is that this is his second CX-9, so it already got his dollars once. The second time around, he cross-shopped it against the new Ford Explorer and still went back to the Mazda.
The second piece of info we found interesting was Freddy's golf club requirements. We get questions sometimes about why we always photograph a car's trunk or an SUV's cargo area loaded with golf clubs, and here's a perfect example. They also serve as an illustration of any big, bulky item.
Check out Fast Freddy's full review below, and write a review of your own car here.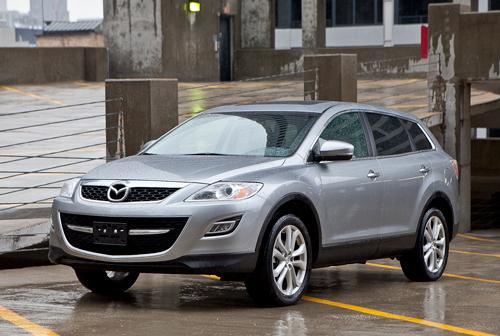 "This is my second CX-9. I traded a Ford Expedition on the first one in 2009. I put 38,000 miles on it, then traded for a 2011. I can get four guys with golf clubs and soft luggage for a golf retreat … incredible.
"I looked at a new Explorer, but my clubs wouldn't fit crossways in the back. The Mazda's under-floor storage compartment is great for golf shoes and balls.
"Gas mileage is within the stated range, and the power is smooth and exceptional. The seats are comfortable and extremely durable. The back seats are adjustable for maximum comfort.
"Absolutely the best crossover available today from a car guy that has tried them all."