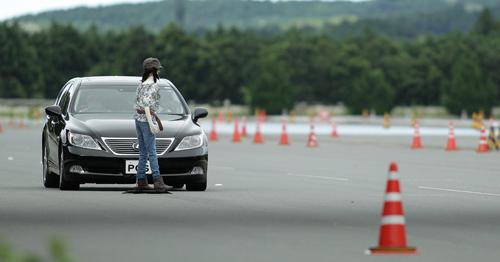 Today in Japan, Toyota displayed new advanced safety technology including a new feature for accident avoidance. Volvo and other automakers have already sold cars with collision avoidance systems that apply brakes when a low-speed impact is detected.
However, Toyota's system would not only apply brakes, it would also take over the steering controls from the driver in order to avoid a pedestrian or vehicles.
The system uses cameras and radar that are all mounted on the front of the vehicle. We're unsure whether the radar can detect vehicles surrounding the car and make the decision between swerving and creating an impact with another vehicle or continuing forward into the original obstacle.
Toyota didn't confirm a timeline for the technology, but it could be soon, especially in higher level trims or luxury models from Lexus.
Toyota's new pre-crash technology directs steering (Detroit News)