2012 Ford Edge, 2012 Ford Explorer EcoBoost: First Drive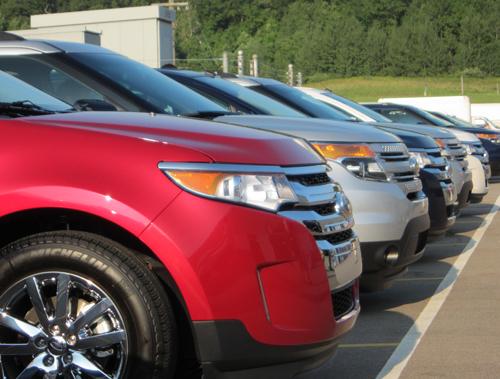 Ford is addiing its turbocharged EcoBoost engines to the Edge and Explorer crossovers — but not the 3.5-liter powerhouse from the Flex and Taurus SHO. Instead, for 2012, the crossovers get a 2.0-liter EcoBoost four-cylinder whose power rivals a typical V-6: 240 horsepower and 270 pounds-feet of torque. The front-wheel-drive EcoBoost Explorer is EPA-rated at 20/28 mpg (city/highway), while the EcoBoost Edge, gets an impressive 21/30 mpg — nudged to the 30 mark by active grille shutters, which the Explorer lacks.
Both cars are on sale now. Near Ford's Romeo, Mich. proving grounds last week, we took the people-haulers, well, people-hauling.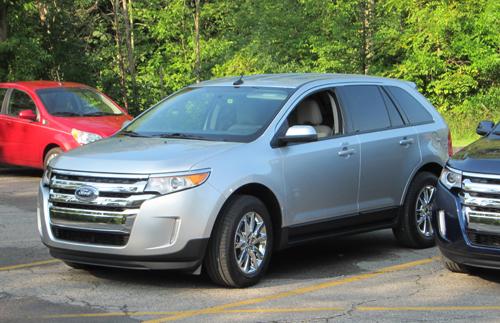 With three adults aboard, the EcoBoost Edge proved itself capable from a standing start, punchy as revs climbed. The six-speed automatic can wander on upshifts, but it kicks down multiple gears swiftly. All in all, the EcoBoost suits the Edge well, and for the extra $995 over a front-drive V-6 model — a quicker car, but not by much — it should sell itself. At current gas prices and 15,000 annual miles, you'll recoup the price with fuel savings in just over 3.5 years, versus the 19/27 mpg V-6 Edge. (What's more, it doesn't want premium gas. A Ford official told us the 2.0-liter makes full power on the cheap stuff.)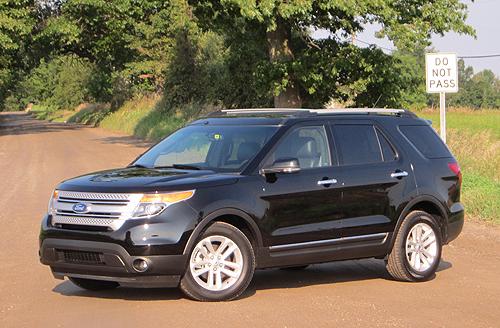 Ford doesn't offer the 2.0-liter in the all-wheel-drive Edge, where the system's 178 extra pounds could blunt the EcoBoost's punch. Case in point: the EcoBoost Explorer, which is some 500 pounds heavier than the Edge. With three adults, our Explorer needed most of the drivetrain's reserve power to keep up speed on the hills around Romeo. Sixty-to-70 mph acceleration required multiple downshifts, and the Explorer's six-speed stumbled where the Edge's soared. Ford confirmed the crossovers have separate transmissions, plus unique gearing versus their V-6 counterparts — "a little bit more to help with launch" before the turbocharger kicks in, chief engineer Don Ufford said. You can feel it in the Edge, but not in the Explorer.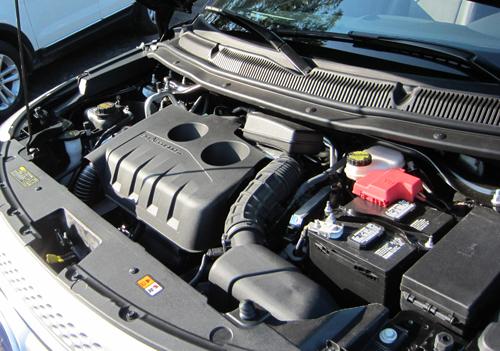 The EcoBoost Explorer has enough power, but it will be a harder sell versus the Explorer's quicker V-6. The performance gap between the two is harder to reconcile. Still, EcoBoost adds 3 mpg — enough to beat even the four-cylinder Toyota Highlander.
Both Fords all but give up their towing ability. The EcoBoost Explorer's capability drops to 2,000 pounds, and the EcoBoost Edge drops to 1,500 pounds (both with 300 pounds aboard), versus 5,000 and 3,500 pounds, respectively, with the V-6. But if you don't plan to hitch a trailer or go off-roading, the tiny EcoBoost has potential — especially in the Edge.