It's Time To Buy 2011s, But Incentives Are Hard To Find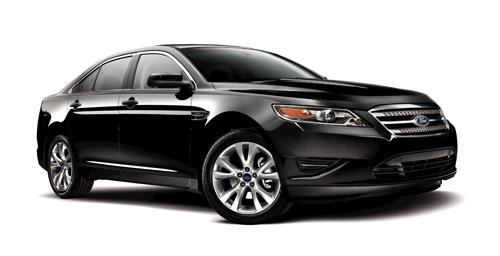 Around this time every year, dealers are hard at work trying to sell the remaining cars on their lots as new-model-year vehicles start to roll in. This year is no different, and while some 2012s haven't arrived yet, it's still the best time to buy a 2011 … as long as you know what to look for. That's where we come in.
We diligently report on even the slightest changes between model years as soon as possible. Sometimes this means a car will look the same but get an all-new engine and transmission like the upcoming 2012 Mazda3 sedan that's expected to get 40 mpg highway. Other times, nothing significant has changed between model years, and then there are the all-new cars that have been redesigned from the ground up.
You'll find the best deals in that second group of vehicles that go from 2011 to 2012 without much change. It's been a challenge this year to find bargains because manufacturers are making more significant model-year changes and incentives for these older models just aren't that alluring.
Here are some of the best deals we could find:
2011 Ford Taurus
While the Taurus will get a slight update for the 2013 model year, the 2012 model that's just hitting dealers remains virtually identical to the 2011. You can get $1,000 cash back on the 2012, but opt for the similar 2011 model and that figure rises to $2,500 cash back plus 1.9% financing for 60 months. There are also seven times more 2011s on lots right now than 2012s, so it is the right time to buy this car.
You also can get $2,500 off a Taurus competitor, the 2011 Nissan Maxima. The 2012 Maxima will hit dealerships later this month, but the 2011 models are much more plentiful than the Taurus, according to Cars.com's inventory.
2011 Ford Fusion
There's no word on when the Fusion will get an update or redesign, so it's an even better bet that the 2011 you buy today won't be outdated too soon. The 2012s outnumber the 2011s nearly five to one in Cars.com's inventory, but if you find a 2011 it'll net you an additional $500 cash back versus the 2012 for a total of $2,500 cash back. This deal runs through Oct. 31.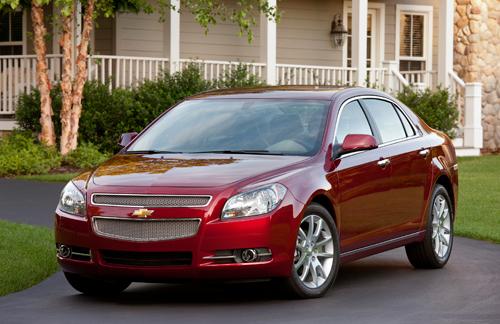 2011 Chevy Malibu
Like Ford's Fusion, Chevy's Malibu gets more cash back in its 2011 guise. There are twice as many 2011s in Cars.com's inventory, so chances are you'll have good luck securing the one you want with the $2,500 in cash-back incentives. The 2012s are eligible for $1,000 cash back.
2011 Chevy Silverado
While no 2012 Silverado has been announced, even for a model-year transition, it's unlikely much will change from the 2011 model. If you're in the market for a truck it might be a good time to pull the trigger with $4,505 in cash-back incentives on crew and extended cab models.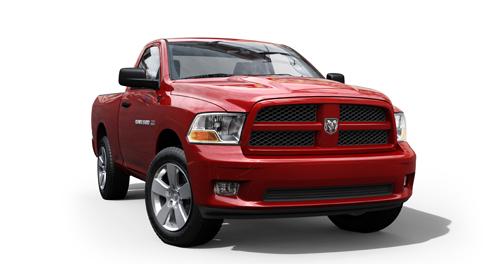 2011 Ram 1500
Only a handful of 2012 Ram 1500s — no longer called Dodge — are found in our inventory, leaving nearly 27,000 2011s to choose from. That's a lot. That inventory glut is your gain with cash-back deals ranging from $2,750 to $5,250 depending on the model. To get that top incentive you have to buy a truck that costs more than $34,000 like the Big Horn crew cab or Outdoorsman crew cab. These deals end Sept. 6.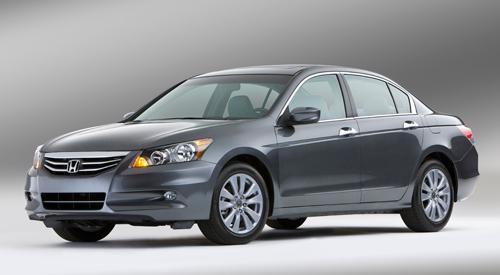 2011 Honda Lineup
For 2012, Hondas such as the Civic and CR-V get a full redesign and the Pilot receives a significant update with better gas mileage, but the company is offering financing deals on most of its 2011s. If you don't want to wait on those updated models — the Civic is the only one on sale now — you can snap up the 2011s with a low financing rate of 0.9% for 36 months on the Civic and Pilot. The CR-V has a financing deal of 1.9% for 36 months. The 0.9% for 36-months deal also applies to the Accord and Crosstour, which gets modest updates for 2012. These deals run through Sept. 6.
2011 Mazda6
Mazda's midsize sedan has always been a sleeper. It's big on looks and backseat room, but it doesn't get much attention from shoppers. That helps when it comes to scooping up a 2011 with a good deal of 0% financing for 60 months with $500 cash back and deferred payments for 90 days. The 2012s are just arriving on lots and offer 1.9% financing. Cars.com shows nearly 10 times as many 2011s in our inventory. Deal ends Aug. 31.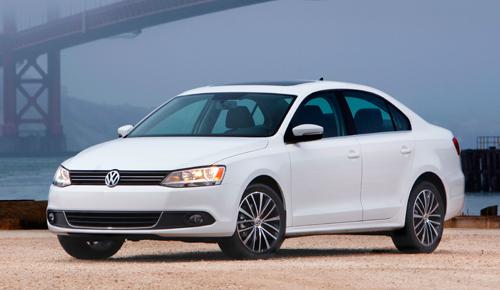 2011 Volkswagen Lineup
You'd think the hot-selling Jetta wouldn't get any discounts despite 2012s arriving, but you'd be wrong. Like most of the 2011 VW lineup, the 2011 Jetta gets 1.9% financing for 60 months. The 2012 gets 2.9% for 60 months. There are more than twice as many 2011 Jettas than 2012s on lots. Nearly a quarter of them are diesel TDIs, which get no special financing rate no matter the model year.
The 2011 Jetta's financing deal also applies to the relatively unchanged Golf, GTI and Touareg. There is a good mix of 2011s and 2012s on lots with roughly the same number of each model year available on the Touareg, which was redesigned for 2011.
In a bit of strangeness, the updated 2012 Eos convertible has the same financing deal of 0% for 72 months as the outgoing 2011. The 2011 and 2012 CC and 2011 Routan also have 0% financing deals for 60 and 72 months, respectively. Deals end Aug. 31.
What about luxury automakers and Korean companies like Hyundai and Kia? They're not offering significant deals on outgoing models as most of their lineups are relatively new or they don't have the inventories to warrant enticing incentives.
While these were some of the better deals we could find, there are no fire sales like we saw four or five years ago during employee pricing. That means automakers are managing their inventories better than they have in recent years, leading to more profits.
That also means there are fewer reasons for shoppers to wait until the model year has ended to hunt for leftovers on dealer lots. But if you're already shopping for one of the cars listed above, now is the time to get a deal.
Fine Print: All deals listed above are nationally available, but there may be additional deals that vary by region. Always check the incentives in your area before heading into a dealership.