Reader Review of the Week: 2012 Honda Civic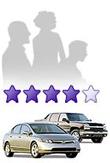 Tire Kicker from Atlanta recently purchased the redesigned 2012 Honda Civic. After test-driving a bunch of compact models in the segment, Tire Kicker chose the Civic for its roominess, comfort and superb gas mileage. Continue reading the full review to find out more. Once you're done, write a review about your own car here.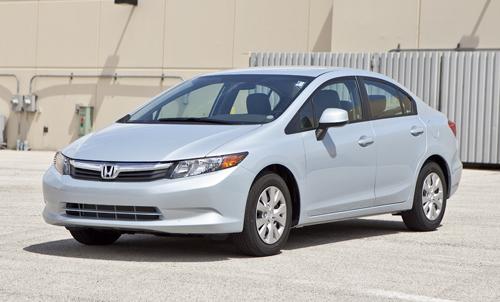 "I have had a 2012 Honda Civic LX for over three months now and actually like it. I test-drove other compact cars and liked the room, ride and comfort of the Civic over the others. I still drive a big Ford Crown Victoria, and the Honda's ride is pretty darn good compared to the Ford. The interior could be made with more padding and soft materials so that the Honda would not look so cheap. The seats are comfortable. The air conditioning works great, which I really didn't expect as there is so much glass on the Civic. It has good visibility with all this glass area.
"The five-speed automatic transmission sometimes hunts when going uphill. The gas mileage is really good. It gets an average of 35.7 mpg going back and forth to work and scooting around the city while also sitting at those five-minute traffic lights. So far, it gets 41 mpg on an open road, cruising at 65 to 70 mph. I only have 4,800 miles on it so far so it probably isn't fully broken in yet. Gas mileage can only improve.
"I don't care for the sports-car feel as I am used to driving a large car with comfort. If I had wanted a sports car I would have bought a real sports car. This small car has almost everything that is needed to be a great car for going back and forth to work and rides well enough to take a trip in it. Time will tell how well it holds up, but since it has basically the same transmission and engine as the older Civics, it should do just fine. I also considered this before I purchased this car."