Reader Review of the Week: 2012 Hyundai Sonata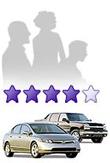 NewHyundaiFan, who didn't give their location, is the happy owner of a brand-new 2012 Hyundai Sonata. The reader hasn't had the car for too long, but gives us a detailed synopsis on why they chose the Hyundai over the competition. We also get a brief glimpse into their car-buying experience. Continue reading below to find out. If you want to share thoughts about your own car, you can write your own review here.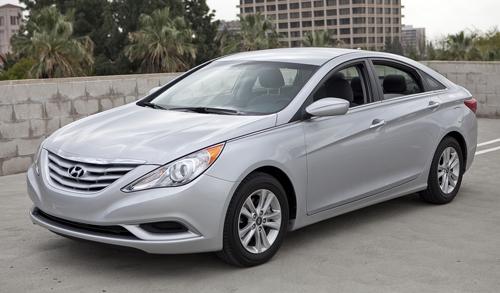 "What can I say that the other reviewers already haven't, except it's true. The Hyundai dealer was our last visit yesterday to check out and test drive these cars. We were told 'not to overlook the Hyundai' by a family member who has been in the new- and used-car business for 30 years. We are glad we took his advice. He had visited the plant in Alabama and knew all about the technology on the motor and how a non-turbo four-cylinder can get 198 horsepower and 35 mpg! Like another reviewer stated, you can't even tell that this is a four-cylinder. The six-speed auto transmission is very smooth.
"Yep, we bought the 2012 Sonata Limited with Sparkling Ruby paint and the Saddle leather interior. We also drove the Sonata Sport version, but the additional options on the Limited made us choose it.
"My wife and I started our car shopping task nearly two weeks ago. My wife said this auto-shopping experience was like a full-time job, which is true if you do countless research time along with the sometimes dreaded dealer visit/sales people experience.
"I took advantage on a couple of occasions and used the internet quote method. This was very convenient and usually the best price; however, the Hyundai shopping was at the dealership and the salesperson was great. He didn't waste our time with the pitches that seem to go on forever with some (I even texted a friend to call me while we were at another dealer just so I could tell the salesman I was being "called out" to work). My wife got a good laugh out of that when we were driving away!
"I got up before dawn today and took the car for a drive to get a paper and coffee. Opened the moonroof and enjoyed a short drive before anyone else was out and about. I will update this review as time passes to provide updates."