BMW To Reveal New 3 Series on Facebook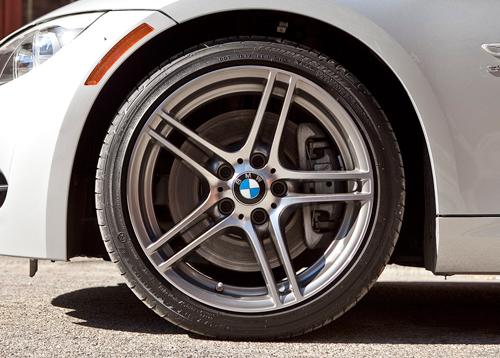 BMW will reveal its new 3 Series sedan via Facebook at 4 p.m. EDT Friday. The event will take place at the company's world headquarters in Germany and will be broadcast live on the social network.
We'll have our own coverage here on KickingTires and expect to learn if the new model will make its North American debut at the L.A. Auto Show next month or at a later date.
We're predicting the sedan to carry-over powertrains in current 3 and 5 Series models, including a new turbocharged four-cylinder base model and turbocharged six-cylinder to top the range at launch. We doubt that a high-performance trim like the 335is (pictured above) or the M3 will be announced Friday. The new 3 Series convertible and wagon variants will also likely be revealed at another time as 2012 versions of those bodystyles are already reaching dealers. That makes us believe the new 3 sedan will carry a 2012 model year designation.
List any questions you may have about the upcoming 3 Series below, and we'll try to answer them this Friday.