Cars.com's $37,000 SUV Shootout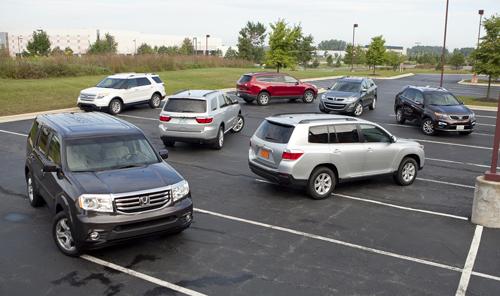 Cars.com's editors continue to dissect some of the most popular car segments in the country. We've tackled midsize sedans, compacts and small crossovers, but what about the vehicles of choice for people needing three rows of seats? The three-row crossover/SUV segment is booming with the entry of the redesigned Ford Explorer and Dodge Durango. However, tried-and-true picks like the Mazda CX-9, Toyota Highlander, Honda Pilot and Chevy Traverse held their own in our competition. We even threw in the smaller Kia Sorento. Oh, and they all had to be priced under $37,000 as-tested.
See which one wowed our editors and our real-life test family.