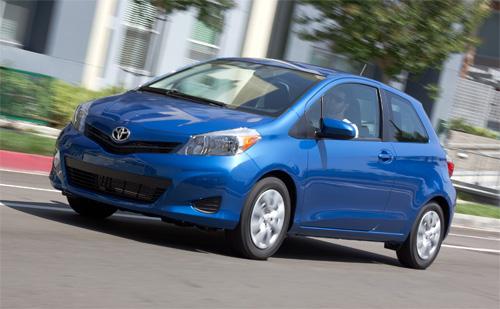 The gap between the price of a new domestic and foreign-assembled car is the widest it's been in almost 12 years, according to Bloomberg News.
The average selling price for a foreign imported car was $31,536 in August, according to the U.S. Bureau of Economic Analysis. That's $7,614 more than a domestically made car. According to the bureau, domestic production includes assembly in the U.S., Canada or Mexico.
Part of the growing disparity has to do with the rise in the yen and euro compared with the dollar, says Bloomberg. The dollar dropped to a post-World War II low of 75.95 yen to the dollar. The dollar has also slumped to a 17-month low against the euro, too.
What that means is Japanese imports, particularly for small inexpensive cars, are not likely profitable for either Toyota or Honda to sell here. The South Korean won hasn't risen as much against the dollar, allowing foreign imports from Hyundai and Kia to continue to flow.
These issues have led to Japanese and Korean automakers — as well as Volkswagen with its new Passat — to assemble more cars for the American market in the U.S., a move that would also impact this widening gap. Why? Because those still relying mostly on imports are luxury automakers. Brands like Audi, for example, are seeing record U.S. sales, and even though Mercedes-Benz and BMW build vehicles in the U.S., the most expensive cars they sell — six-figure sedans and sports cars — are mostly imported.
Despite the turmoil, imports are up 2.7% so far this year, with more than 2 million vehicles imported into the country already.
Audi-Ford Price Gap Widest Since 1999 as U.S. Gains Share: Cars (Bloomberg News, via USA Today)