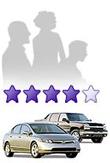 Dave is the proud owner of a 2012 Ford Explorer XLT. While others have complained about the underpowered V-6 and the complexity of the Sync system, Dave hasn't had problems with them. However, the third-row seats aren't great for road trips, Dave says. Read his full review below and write a review about your own car here.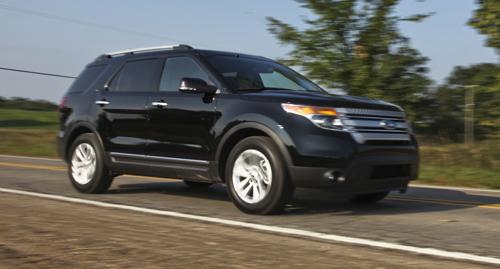 "Have put a few thousand on the new Explorer and love it. Got the XLT trim because I wanted the alloy wheels and few other options like the fog lights.
"The standard Sync is fantastic. I don't know why everyone has so much trouble with it. Hooked my phone up to it within minutes; the call clarity is fantastic and the voice recognition is better than I expected. I hooked up my 7-year-old iPod and it worked seamlessly. People complained that it was distracting and too much work, but I think it's very convenient.
"The engine has plenty of pep despite what some reviews might say. The six-speed transmission likes to shift through the gears to keep the engine rpm low. It makes for great mileage, but gives you the impression that it is underpowered. But don't be fooled. Just put the hammer down when merging on the highway, and the V-6 will impress you. You can also use the select shift to open her up.
"The third row isn't great for road trips or your grandparents because it's a little tricky to get into, but who cares? It's great to have the extra seating if you have a big group of friends. Odds are they won't mind crawling into the back if it means everyone can get in one car.
"Overall, this is a fantastic SUV that offers plenty of space while still fitting into parking spaces. It's an excellent compromise for someone wanting lots of seating, but in need of the cargo space sometimes. It is a great upgrade from the previous generation and looks much better, too. I would recommend this vehicle."