Steve Jobs' Impact on the Automobile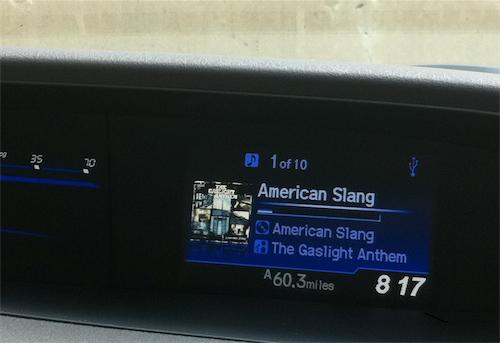 Apple founder Steve Jobs made a huge impact on the computer world, but some of the innovations he's most known for have transformed the car as we know it. With his passing, we take a look at just how much has changed in a relatively short amount of time.
iPod Integration
The iPod, along with iTunes, not only destroyed the music industry's revenue structure — it revolutionized how we listen to music in the car. CD players had finally pushed the tape deck out of the cockpit, only to be nothing more than glorified coasters for many consumers. The MP3 replaced the CD even faster.
Auxiliary jacks with analog capability were a bridge — originally intended to satisfy tape deck lovers — but some brands leapfrogged others by offering USB integration to get all the digital goods out of the iPod with song titles and playlists.
Now, many cars' iPod integration is so advanced that they display album artwork along with song information.
Some cars have advanced HD Radio that allows drivers to "tag" a song they hear on the radio, and that song is then saved to their iTunes profile to purchase the next time they open their iTunes.
Smartphone Domination
Whether it's text messaging or Google Maps, the iPhone led the smartphone revolution as a coveted in-car accessory. The Maps app and GPS in later iPhones have crushed third-party navigation providers like Garmin and TomTom
even before competition from Android phones and their excellent navigation apps came along
.
Today, the Holy Grail for automakers is complete smartphone integration. Ford's Sync system is the furthest along today, but the entire industry is working on it. Imagine turning your car on, and not only do you get your phone contacts and capability automatically synced — like most Bluetooth systems today — but your email, text messages, social networks and other capabilities start up exactly where you left off when you put your phone in your pocket to drive. And hopefully, the phone never comes out of the pocket while driving.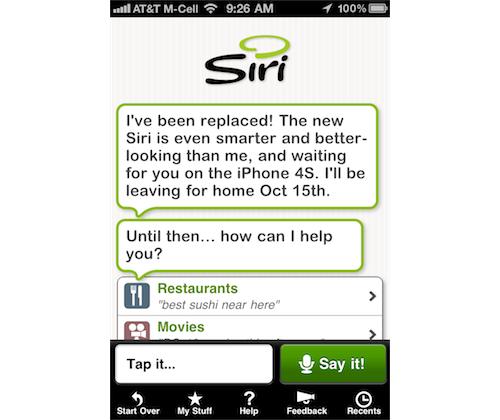 Siri Assistant
Just announced Tuesday, the next iPhone, the iPhone 4S, will feature a virtual assistant feature activated by voice. Voice control will be necessary for car integration with safety regulations on the horizon. We haven't tested it yet, but the current Siri app is easy to use, and we expect the system's capabilities to help in the car, especially with concierge-type commands — such as finding restaurants — as well as messaging.
Apps
You can't sit through a new car presentation about technology without hearing the word "app." The miniaturization of a computer application is now part of our everyday lexicon, and when you turn on many new cars, their multimedia systems are broken into grids of little tiles instead of other menu designs.
Many have also integrated apps that exist in the iTunes App Store like Pandora and Spotify directly into their multimedia systems.
Bluetooth Streaming
Many smartphones offer Bluetooth streaming, but the iPhone can stream music from its iPod and, most importantly, popular apps like Pandora and Spotify. Some new cars such as the Hyundai Veloster have the Pandora app built into the car, and it that seamlessly interacts with the Pandora iPhone app over Bluetooth.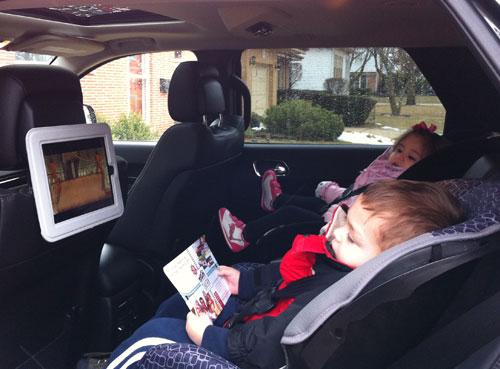 iPad
While the iPad is a bit bulky for a driver to use, we've found it to be an excellent in-car entertainment option for backseat passengers. Simply sling an affordable case around the front passengers' headrests, and you have a much bigger screen than most expensive built-in DVD options that automakers offer.
Plus, you have the advantage of buying or renting movies from iTunes as opposed to buying DVDs that can get lost in the car or forgotten. And if you're vacationing, you have that iPad to entertain the kids instead of bringing a video game system or if the hotel TV isn't satisfactory.