2012 BMW 3 Series Starts at $34,900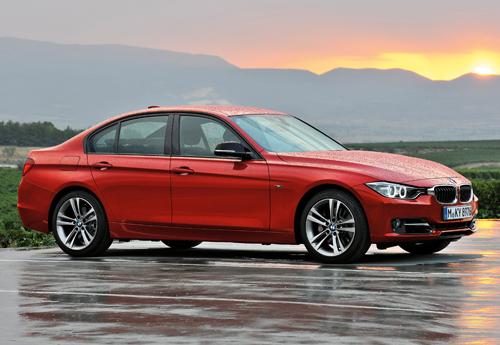 The all-new sixth-generation 2012 BMW 3 Series sedan gets a starting price of $34,900, excluding an $895 destination fee. The 2012 sedan goes on sale in February. The 2012 3 Series wagons, coupes and convertibles are currently on sale, but they are still the previous generation. New versions of those body styles have not been revealed yet.
The new sedan pricing represents a small $300 price increase over the existing model. The new model also features more room, efficient powertrains and more standard features.
The 328i sedan will come standard with a new 240-horsepower inline-four-cylinder engine with an auto start-stop system and regenerative braking and can come with either a six-speed manual transmission or a new eight-speed automatic transmission. The 328i actually comes standard with the automatic transmission. The model also comes with new features like a 6.5-inch free-standing display, iDrive, Bluetooth and iPod connectivity as standard equipment.
The 2012 335i comes equipped with a 300-hp, twin-turbocharged inline-six and starts at $42,400, which is $350 more than last year's model.
A hybrid variant, called the ActiveHybrid 3, will go on sale next fall, but it hasn't been priced yet.
The 2012 BMW 3 Series will make its official North American debut at the 2012 Detroit auto show. We'll have more information then.
Editor's Note: We listed the all-new BMW 3 Series sedan as a 2013 model year in our earlier posts, but we have since confirmed that it will be a 2012 model year vehicle.