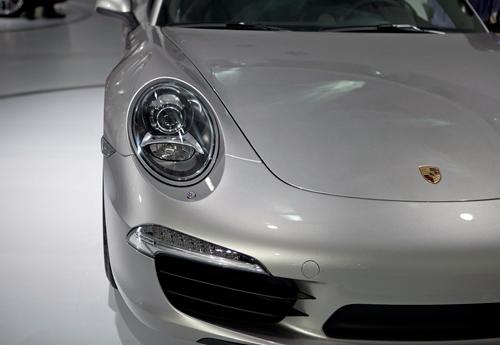 Porsche brought the latest 911 — the "991" 911, if you're an enthusiast — to the L.A. Auto Show for its U.S. debut. The automaker introduced the car at the Frankfurt Motor Show last September. The Panamera and Cayenne overshadow the 911 in sales these days, but it still outstrips other high-end coupes — the Jaguar XK, BMW 6 Series and Mercedes' dinosaur of an SL — in part by offering a gazillion (OK, 18) variants. Count on the 991 doing the same.
More 2011 L.A. Auto Show Coverage
Photos suggest a similar car as the "997" 911, but differences are easy to pick out in person — especially in back, or the view other drivers on the road will get. For starters, every 911 now says "911 Carerra," not simply "Carrera," a moniker that made a lot of casual observers wonder if the Carrera and 911 were, in fact, separate cars.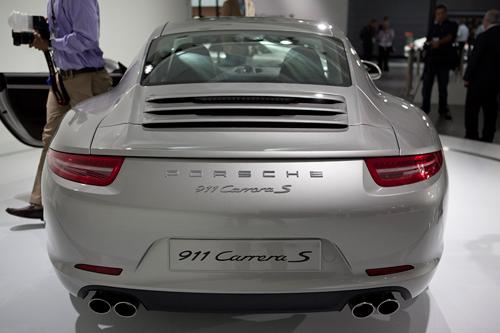 The taillights are an instant hit, sharp prongs that slice toward the rear fenders. Below them, dual reflectors frame some of the bumper's negative space.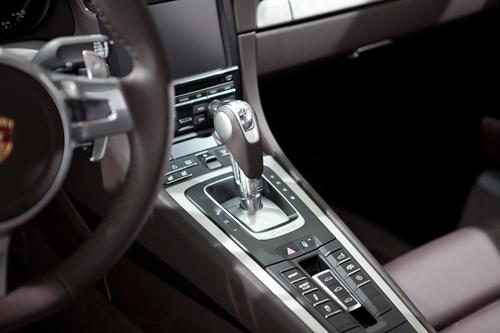 Cabin quality is excellent, with Panamera-grade center controls and door handles — far better than the old 911's silver plastic. The shapes remain austere, with a leading edge to the dashboard that cuts more up than in. That's a Porsche trademark, and it gives the 911 simpler orientation than, say, a BMW 6 Series. Such is the tack the 911 will always take.
The backseat looks as inhospitable as ever. The show car's seven-speed manual is wild, with a fifth gate (Reverse, 1-2, 3-4, 5-6, 7) that hugs the right side of the shift boot. Getting into it feels like you're casting the shifter off the console altogether. But seven gears should help the manual 911 improve fuel economy beyond its stick-shift predecessor, which ranged from to 16/24 mpg to 18/25 mpg. Porsche doesn't have EPA numbers yet, but European driving cycles show a 16% improvement.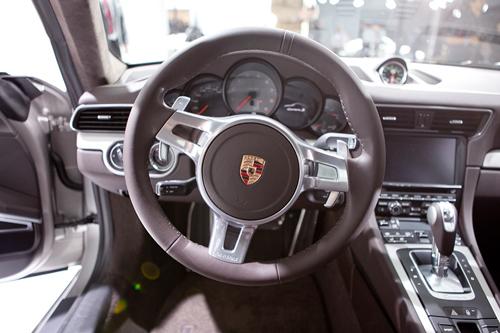 Of course, that comes courtesy of transmissions, engines and other tricks: auto-stop at idle, electro-hydraulic power steering and more. We hope those don't dilute the 911's driving fun.