Typical of Audi, the higher-powered S variants of the A6, A7 and A8 have modest visual changes, but all three cars look aggressive to start, so I wasn't left hankering for more flair.
More 2011 L.A. Auto Show Coverage
On the show floor, the brand staged all three cars alongside their mainstream versions and their respective A monikers.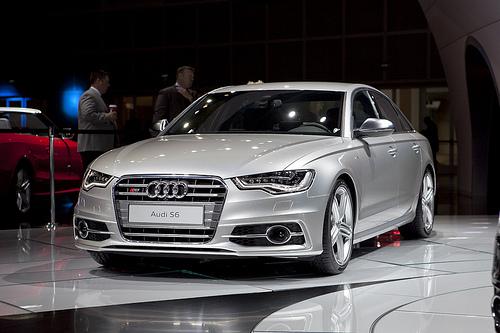 The differences are curious: There's more brightwork on the S6, S7 and S8 than the A cars — something that's often the opposite on performance trims, which often go the darkened route. The S6 added dedicated fog lights missing on the A6 show car; the A7 and A8 also had the extra lights, rendering harder differentiation for the S cars.

Fire up the engines, and the difference should be clear. In a direction a lot of luxury brands are taking, Audi's S cars eschew last year's V-10s for smaller-displacement, twin-turbo V-8s, much like how the S4 and S5 have a forced-induction six instead of the earlier V-8. But Audi still claims stout acceleration, with all three cars hitting 60 mph in well under 5 seconds. I obviously couldn't test that on the show floor.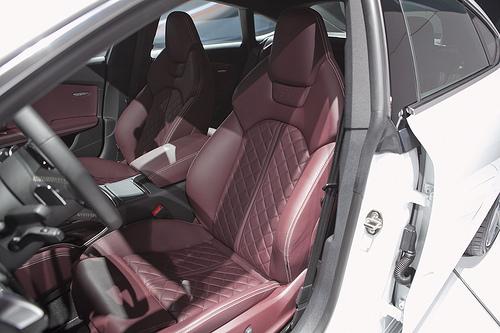 I hit the Audi stand late on the second day — as the show was closing — and the S8 was locked, but I sampled the seats in the S6 and S7. Both cars have bolstered sport seats, but the S7's get my vote: one-piece sport seats with bolsters that hug but don't pinch, with quilted center inserts. Comfy things, those chairs. Managing Editor David Thomas did get seat time in the S8, and it, too, had the quilted leather seats like the S7. He felt those two were going for a Bentley look while the S6 was dressed up more in the tradition of other past S models with simple, sports car-like patterns and feel.