2013 Ford Mustang: Up Close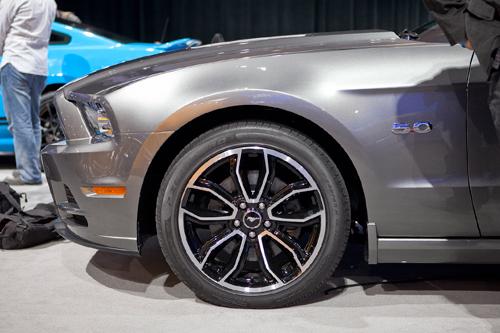 Does any model get revised as frequently as the Ford Mustang? The 2010 featured updated styling, and 2011 brought a slew of drivetrain and other upgrades that probably made 2010 buyers hate life. The 2013 comes early in 2012 with even more design changes — two of which were badly needed.
More 2011 L.A. Auto Show Coverage
Specifically, as I highlighted in my 2011 review, changes to the front end left a gap between the grille frame and the hood that from certain angles made it look like the hood wasn't fully closed. Around back, the trunk lid protruded strangely alongside the taillight assemblies. Frankly, the car looked like it had been rushed to market.
Both problems have been solved in the 2013 but the barebones interior remains the same as before.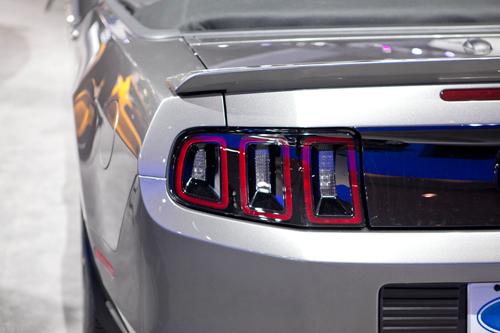 The new LED taillight bezels are essentially flush with the trunklid's new gloss-black panel. The nose now rolls up to meet the hood cleanly. With each of the past two front-end restylings, the grille has moved farther forward, leaving the headlights behind.
The average observer might not notice the incremental changes, but fans of the classic design that led the Mustang's rebirth will recognize that the broad overhanging hood is essentially gone. Likewise, now that the xenon headlights are standard on all Mustangs, they're inboard of the turn signals, taking away the large, far-outboard headlamps inspired by the classics.
Make no mistake; the Mustang looks good, especially with its body-colored rocker panels and the GT's optional painted 19-inch wheels, which complement the gloss-black rear accents. Better to evolve than to stagnate.