2012 Detroit Auto Show: What To Expect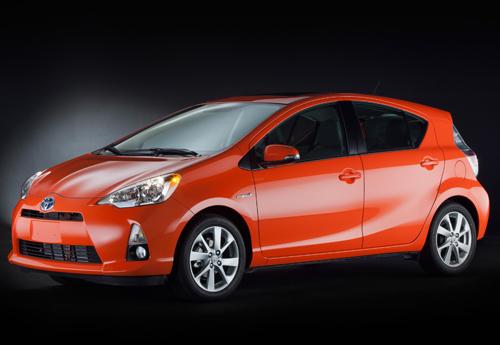 Nearly a month from today will mark the return of America's — and maybe the world's — most important auto show. Thirty-six all-new vehicles are set to debut at the 2012 North American International Auto Show, according to the Detroit Free Press.
After a two-year hiatus, Nissan and Infiniti will be at the show. At the same time, Suzuki, Land Rover and Jaguar will be leaving.
New vehicles at the show will include the 2013 Toyota Prius C, which will be the most fuel-efficient and most affordable Toyota hybrid available, according to the automaker.
Update:
We have a new list of models coming to the 2012 Detroit Auto Show that you can
find here
.
GM will debut four concept or production models: The 2013 Cadillac ATS sedan and a high-performance Chevrolet Sonic RS production model will debut. A production-ready compact Buick will also be unveiled, according to GM.
A completely redesigned Lincoln MKZ is said to debut at the show, according to the New York Times. Chrysler will also unveil its new 2013 Dodge Dart compact car, and Hyundai will show a turbocharged variant of its Veloster hatchback.
For now, those are the major releases we know about. We'll have more information once the 2012 Detroit auto show gets under way on Jan. 9.
Buick crossover production vehicle
Chevrolet Sonic RS
Chevrolet concept
Chevrolet concept
Lincoln MKZ
AMP all-electric SUV
Smart for-us concept