2012 Hyundai Sonata Hybrid Priced at $25,850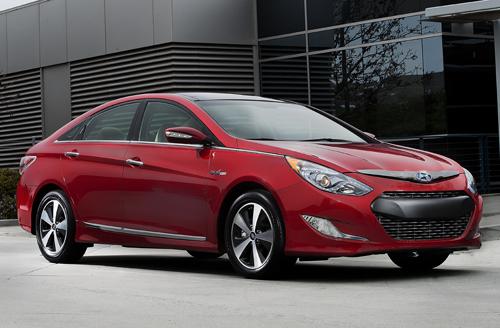 For the 2012 model year, the Hyundai Sonata Hybrid edges up only $55 from 2011 pricing and now comes standard with Hyundai's Blue Link telematics system, for a starting price of $25,850. That price excludes a $760 destination fee, which is $10 more than last year's fee.
The only new addition to the Sonata Hybrid is Blue Link, which is Hyundai's OnStar competitor. Blue Link is now standard across the entire 2012 Sonata lineup. The Sonata Hybrid gets a complementary six months of service of the Assurance Package and three months of the Essentials & Guidance Package — the same as the regular Sonata.
A new Leather Package is available for $1,500. Previously, leather upholstery was available only in the all-encompassing Ultimate Package. The $5,000 package included a panoramic sunroof, navigation system and an upgraded stereo. The Ultimate Package is still available, but it now costs $5,500 for 2012.
Hyundai hasn't yet announced an on-sale date for the 2012 Sonata Hybrid.