2013 Cadillac ATS Coming to the 2012 Detroit Auto Show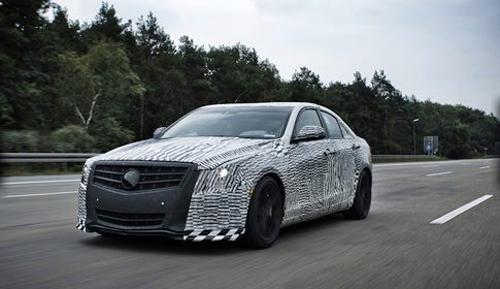 We've already seen what Cadillac plans to offer at the top of its passenger-car spectrum in the guise of the 2013 Cadillac XTS. Now the carmaker plans to show off its new entry-level compact luxury sedan, called the 2013 ATS, next month at the 2012 Detroit auto show.
The ATS is a small rear- and all-wheel-drive luxury sports sedan engineered to compete with the BMW 3 Series and Audi A4. The ATS will begin production this summer and will be built alongside the Cadillac CTS sedan, coupe and wagon in Michigan.
Cadillac says it's pitting the sedan against the best in the category, with a lot of the engineering and tuning occurring in Germany and sometimes at the vaunted Nurburgring test ring. You can check out that testing in the video below. We'll learn more details at 2012 Detroit auto show.