Last year, the 2011 Kia Optima won Cars.com's Best of 2011 award for its outstanding combination of performance, practicality, style and value. This year, six new nominees will fight it out for our ultimate prize that will be revealed during the 2012 North American International Auto Show in Detroit.
Our highest honor will go to one of the following vehicles: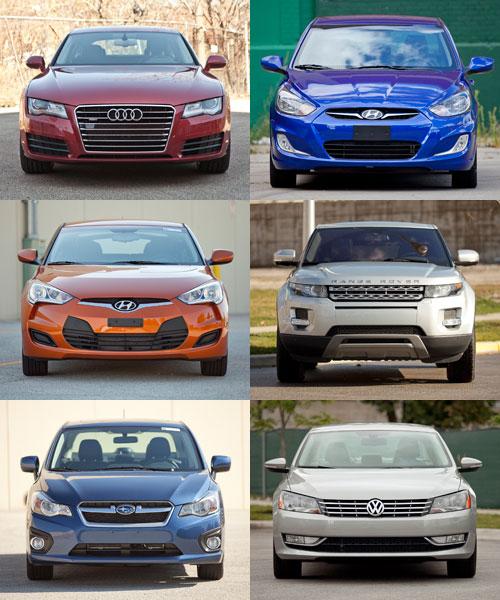 Audi A7
Hyundai Accent
Hyundai Veloster
Land Rover Range Rover Evoque
Subaru Impreza
Volkswagen Passat
If you don't see a car above that is new or redesigned for 2012, make your voice heard in the comments. You can also try and predict which one will take home the trophy, which is being designed by a contestant from Bravo TV's "Work of Art" reality show.