Infiniti Targets Family, Entry Segments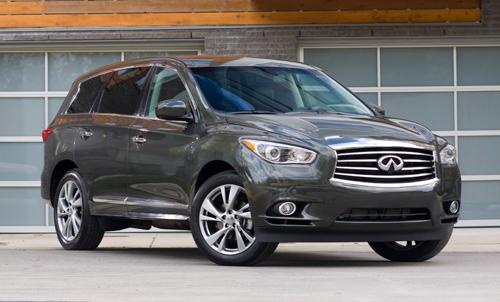 Infiniti, Nissan's luxury division, sees an opportunity for growth in two segments — one addressed by the three-row JX crossover, the other by a future model that slots below the brand's popular G25/G37.

Ben Poore, vice president of Infiniti's U.S. business unit, sat down with us at the recent L.A. Auto Show to talk about the brand's potential. With inventories outpacing the industry average — unusual for a luxury brand — sales improved 3 percent in November, but they remain down nearly 4 percent this year. Poore notes the year-over-year results compare to a huge sales year (2010) for Infiniti, but says better inventory should help the road ahead.

He has high hopes for the JX crossover, a car he says targets "a very different market" from the QX SUV despite both having three rows of seats. While the $58,700 QX56 boasts V-8 towing capacity and a flashier clientele, Poore says the $40,450 JX35 hits the jackpot segment of luxury crossovers: the "luxury family."

Most of them buy the Lexus RX, a crossover SUV that has dominated its segment through three generations and more than a dozen years. Acura's MDX is a strong seller as well and comes with three rows of seats like the JX. Luxury SUVs that start between $30,000 and $45,000 make up 21% of sales for their respective brands, and it's easy to see why Infiniti wants its share.

The JX aims for parents over pedal mashers, and Poore doesn't think that runs afoul of Infiniti's rear-drive performance heritage.

"If I look at the definition of my brand, 'Inspired Performance' can mean different things to different people," he says. For families, that means "crisp acceleration but not over the top, [plus] interior room and flexibility — one of the No. 1 reasons to buy, even in luxury."

Near-Luxury: Focus on Technology, Not Power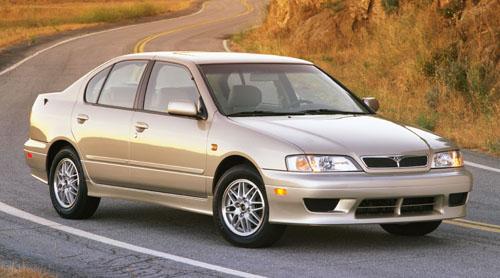 If the JX hits an established market, Infiniti's next foray enters shakier ground. Entry-luxury cars — or "near-luxury cars," as some have termed — slot below sport sedans like the BMW 3 Series and Infiniti G. They're anything but a slam dunk. Cars like the BMW 1 Series, Volvo C30 and Audi A3 sell a fraction of their pricier counterparts; the well-equipped Acura TSX is one of the few successes.
Infiniti's last entry-luxury car, the four-cylinder G20 (pictured above), ended in 2002, and Infiniti hasn't sold a four-cylinder in the U.S. since. But Infiniti plans to build a car below the current G25/G37, and Poore says there's room in the brand for a four-cylinder.
Poore rejects the down-market designation, noting younger shoppers link luxury with driver technology, not brute power. Right now, many of them are buying used luxury cars.
"If these [new] luxury vehicles tend to get very good fuel economy, have the right packaging inside, I think the world will accept them," Poore says. "Who knows the total size [of entry-luxury sales]. Everyone's getting in. ... We'll see. But is there room? Yes, I believe there is."