Lexus LF-LC Concept in Profile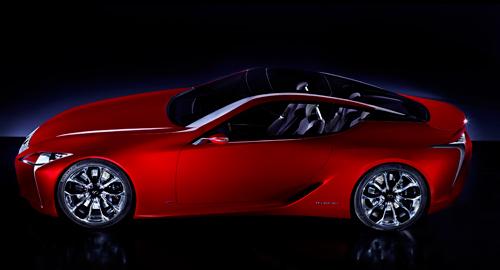 Lexus continues to unwrap more of its upcoming concept car with this full-view shot of the LF-LC. Before, we only saw a headlight shot of the four-seater. The full profile image reveals a design that looks almost production ready with only a glass roof and tiny side mirrors keeping it in the realm of concepts.
We'll see more when the car debuts to the media Jan. 9 at the Detroit auto show.