Recall Alert: 2011-2012 Toyota Sienna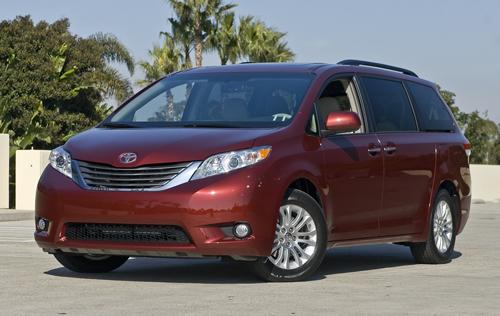 Toyota is recalling 210,000 2011-12 Sienna minivans because it displays an incorrect vehicle capacity weight label, according to the National Highway Traffic Safety Administration.
The recall affects all Siennas produced since Jan. 4, 2010. After recent testing of a 2011 Toyota Sienna, NHTSA discovered that the minivan failed certain conditions to meet the standards displayed on the capacity weight label. Following the label's maximum cargo and occupant ratings could lead to overloading, which could possibly cause tire failure, according to NHTSA.
Toyota will send owners corrected labels that can be placed over the old label free of charge. A revised owner's manual will also be shipped, too.
Toyota hasn't provided a start date for the recall. Owners can call Toyota at 800-331-4331 or NHTSA's vehicle safety hotline at 888-327-4236 for more information.