Year-End Deal Reality Check: Subaru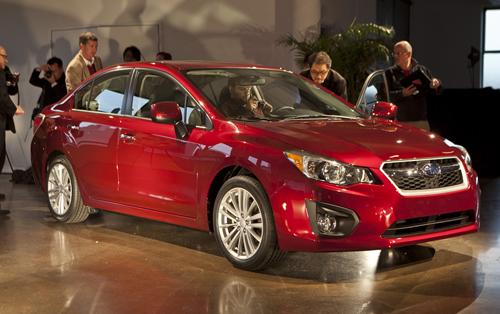 Many major retailers are parading their best deals to boost year-end sales, and automakers are no exception. This means the year's end can be one of the best times to buy a new car, and if it's a Subaru, donate to charity as well.
Subaru's offer includes a good deal for buyers and a chance to do a little good for others. Its "Share the Love" event means qualified buyers can get zero-percent financing, pay no money down on most 2012 Subaru vehicles and the automaker will make a charitable donation in the buyer's name.
After making your new-car purchase, Subaru will donate $250 to your choice of four charities. The organizations include American Forests, the American Society for the Prevention of Cruelty to Animals, the Make-A-Wish Foundation, Meals on Wheels and the Special Olympics. So far, Subaru has given almost $15 million to the charities during the last three years.
The zero-percent offer is good on all Subaru vehicles except the redesigned Impreza, though WRX models qualify for zero-percent financing. Instead, qualified Impreza shoppers can take advantage of a 1.9% financing deal. The 2012 Impreza starts at $17,495, excluding a $750 destination charge. Share the Love cannot be combined with any other offers and ends Jan. 3, 2012.