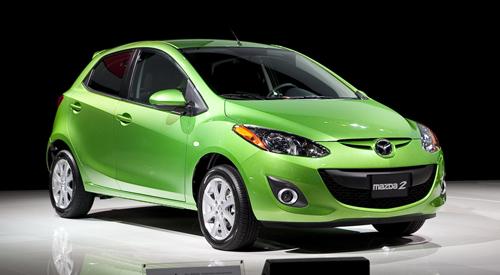 The end of the year means dealers are trying to move old product to make room for next year's new cars, trucks and SUVs; it also means more deals for new-car shoppers. According to Mazda, 'Tis the Season of Saving. The automaker's annual year-end sale program offers well-qualified shoppers 0% financing and no payments for 90 days on select 2011 and 2012 Mazda vehicles.
Model-year 2011 vehicles that qualify include the Mazda2, Mazda3 hatchback and sedan, Mazda6, CX-7 and CX-9. Also eligible are 2012 versions of the Mazda2, Mazda5, Mazda6 and CX-9. For example, qualified shoppers can purchase the redesigned-for-2012 Mazda5 small minivan for $19,345 and get 0% financing for 60 months and forgo payments for 90 days.
The sale ends Jan. 3.