2012 Hyundai Sonata Hybrid Gets Lifetime Battery Warranty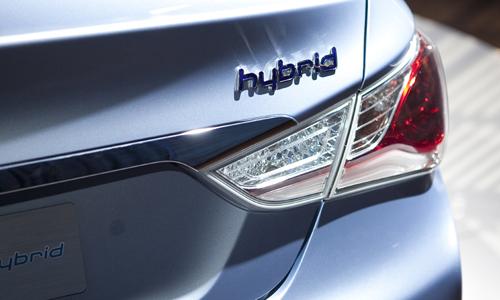 To further convince customers that Hyundai knows how to build a proper hybrid, the carmaker has announced that its 2012 Hyundai Sonata Hybrid sedan will now come with a lifetime battery warranty.
That means Hyundai will ensure that the lithium-polymer battery works for the life of the vehicle. If the battery fails, the company will replace it and take care of any recycling costs. The new warranty replaces the previous 10-year/100,000-mile warranty for the battery.
Hyundai says the battery has lasted up to 275,000 miles in company tests, which should be more than enough time for normal motorists. The automaker recently announced a base price of $25,850 for the 2012 Sonata Hybrid.
Editor's Note: Today, Hyundai released additional details on the lifetime battery warranty. The lifetime guarantee applies to all 2012 Sonata Hybrids. The coverage is not transferrable and does not apply to lease or commercial vehicles, or vehicles sold outside of the U.S.