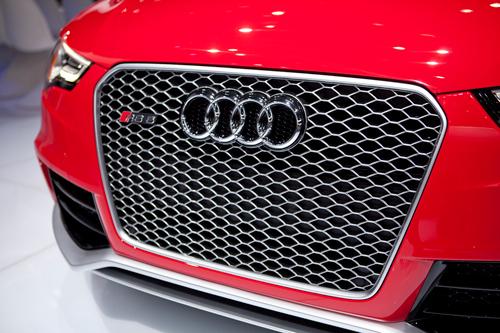 As high-performance sports cars go,
the RS 5's
styling is pretty restrained, with only a few cues hinting at the 450-horsepower V-8 under the hood. One of those cues is the grille; it looks like Audi designers drew inspiration from medieval chainmail when fashioning the mesh insert, upon which floats the Audi rings.
RS-style oval exhaust outlets finish the rear of the car but the design as a whole skews more toward sleeper.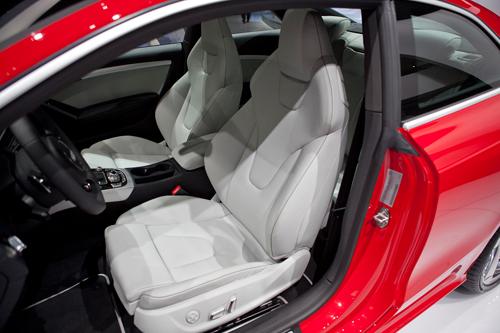 The cabin has Audi's familiar attention to detail and there's attractive piano-black trim on the dash. The thick-rimmed flat-bottomed steering wheel feels good in your hands, and I commend Audi for having the courage to put an RS 5 with white leather seats on the floor of the auto show what with pen-wielding auto writers crawling all over the car.
Whether you like the subtle aggression in the RS 5's design or would like to see more cues to set it apart from the S5, after going without many RS models in the past it's good to see more on the way to our shores.