2013 Buick Encore: Photo Gallery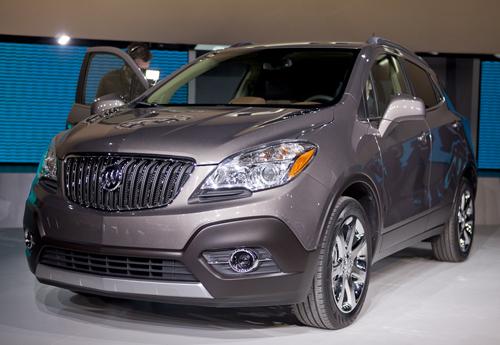 First Buick got a compact sedan, in the guise of the Verano, and now the brand is expected to a get this tiny crossover by next year.
More 2012 Detroit Auto Show Coverage
The 2013 Buick Encore will be powered by a similar 1.4-liter four-cylinder that's currently found in the Chevrolet Cruze and Sonic.
Clicking on any image below will launch a larger photo gallery; you can browse through them by hitting the right and left arrow keys.