2013 Hyundai Genesis Coupe: Up Close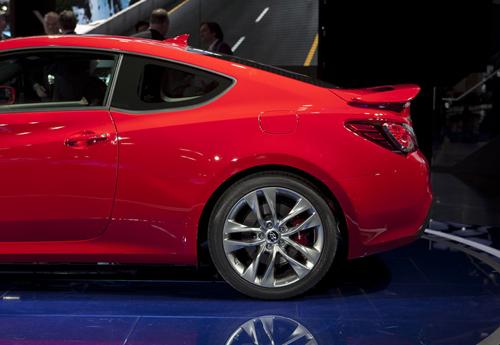 As face-lifts go, the 2013 Hyundai Genesis coupe's is more substantial than most. The result is a fresh look for Hyundai's rear-wheel-drive sports car that works well with the rest of the design, which is largely unchanged.
More 2012 Detroit Auto Show Coverage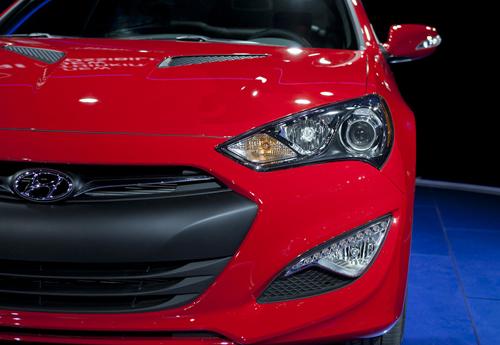 The Genesis coupe's grille has always looked a little diminutive, but for 2013, it's gigantic, mimicking the shape of the Sonata Hybrid's grille. The gaping hexagon, combined with new headlights and fog lights, make the car look more menacing. That'll likely appeal to sports car enthusiasts, though they'll probably despise the faux vents on the restyled hood.
The interior looks much the same as before, but Hyundai revised the center control panel, adding supplementary gauges for oil temperature, fuel economy and torque above the climate controls. More information is always a good thing, but Hyundai could have done a better job styling these gauges; they look like something a Genesis coupe owner might purchase from an aftermarket catalog. That's fine and all, but I expect a more cohesive look from Hyundai.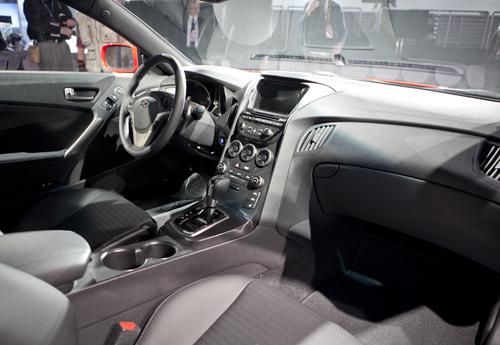 The stitched dashboard is another problem. These were once a luxury-car detail — usually in conjunction with a leather-wrapped dash — but the Genesis coupe's stitching punctures a traditional urethane dashboard. Why bother?