2013 Lexus LX 570 Pricing Announced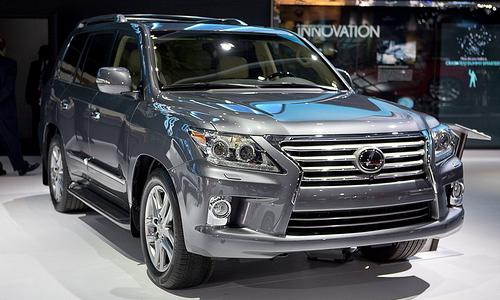 Lexus' largest SUV took model-year 2012 off, but it returns for 2013 with fresh exterior styling, an updated interior and a slightly higher base price.
The automaker recently announced that the 2013 Lexus LX 570 will have an $80,930 base price (excluding an $875 destination fee) when it goes on sale in February. The 2013 model will cost $1,475 more than the outgoing version.
Other new-for-2013 additions include a beefed up off-road system and an updated version of the Lexus Enform multimedia system.
Related
2013 Lexus LX 570 at the 2012 Detroit Auto Show
2013 Lexus LX 570: Photo Gallery
2013 Lexus LX Chases Infiniti QX For Luxury-Loving Families