2013 Mercedes-Benz SL-Class: Photo Gallery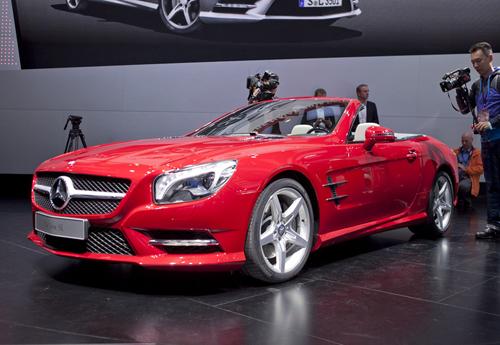 Mercedes-Benz's long and lean hardtop convertible gets updated styling, a lightweight aluminum body, and a more potent, but fuel-efficient engine for 2013.
More 2012 Detroit Auto Show Coverage
Under the hood is a new 429-horsepower, 4.6-liter V-8. It's got 516 pounds-feet of torque. Mercedes-Benz says the new engine offers a 12% improvement in horsepower, thanks in part to standard start-stop functionality and seven-speed automatic transmission. It looks as fast as it is: The 2013 SL-Class can do zero to 60 mph in 4.5 seconds.
Clicking on any image below will launch a larger photo gallery; you can browse through them by hitting the right and left arrow keys.