Chevrolet Sonic Free-Falls into Super Bowl Coverage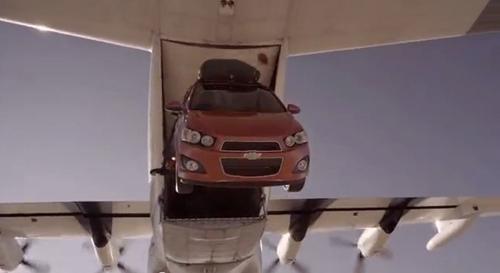 Here's an interesting tidbit about the 2012 Chevrolet Sonic: Until this point, it hasn't received any traditional TV ads as a part of its launch campaign, according to GM. That's about to change in a big way with the minute-long spot that'll air during Super Bowl XLVI on Sunday. The ad highlights some of the cool things Chevy has been doing with the Sonic to get the attention of young car buyers.
Some stunts include shoving a Sonic out of a cargo plane, kick-flipping a Sonic and making a music video for OK Go that features the Sonic. Check out the amalgamation above.