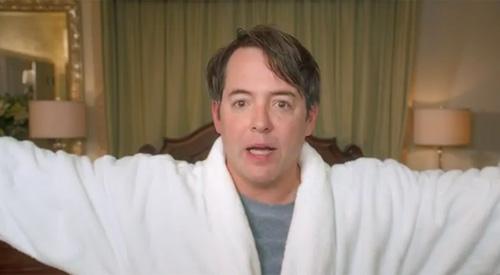 He may be looking a little gray around the temples, but Ferris Bueller is back and resurrecting a little of his old high school mischievousness in Honda's Super Bowl ad. But this time around, there's no candy-apple-red Ferrari. Instead, Matthew Broderick cops a phony cold to his boss and goes joyriding in a redesigned-for-2012 burgundy
Honda CR-V.
As a child of the '80s, I dig the nostalgia factor of the spot, right down to the "chicka-chickas," but can the valet guy really have that much fun in a CR-V?
Check out an extended version of the Super Bowl spot on Honda's YouTube channel.