Honda Accord Coupe Concept: Up Close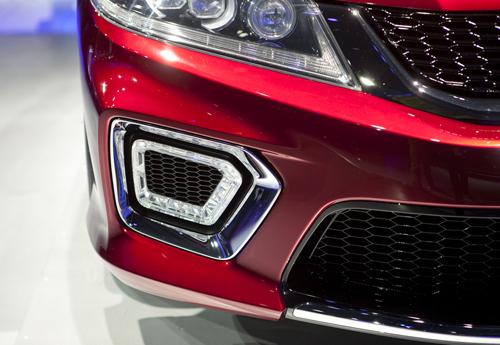 The Accord concept doesn't look significantly different from the current Accord until you give it a second glance, where details like rounded curves and flowing design replace a fairly bland profile. New arching lines over the rear fender, along with larger grilles and a hood that bulges at the front, make the coupe look more muscular.
More 2012 Detroit Auto Show Coverage
Honda's concepts are usually a clear indicator of what the production version will look like, though some of the wilder pieces on the concept car, such as the multi-reflector headlights and chrome-surrounded fog lights, won't likely make production.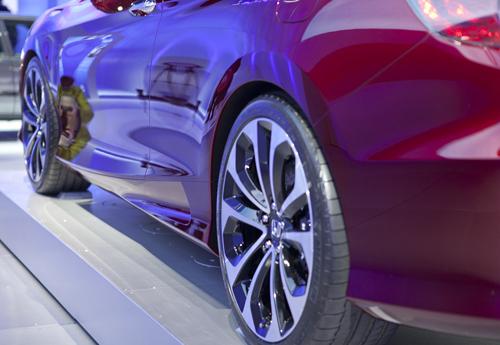 What I would like to see make it to production are the rear spoiler that molds into the body from the trunk and the 20-inch wheels. Despite being 20-inchers, the wheels look oddly proportioned to the Accord. The concept's arching fender lines are a sleek addition to the very angular and straight-shooting current Accord coupe. I wish they were more dedicated to that arched-fender design because the raked side profile line on the current car carries over to the concept, and it doesn't exactly mesh cleanly with the new fender arches. It's a similar intersection like in the Hyundai Genesis coupe, where the design ends abruptly into nowhere.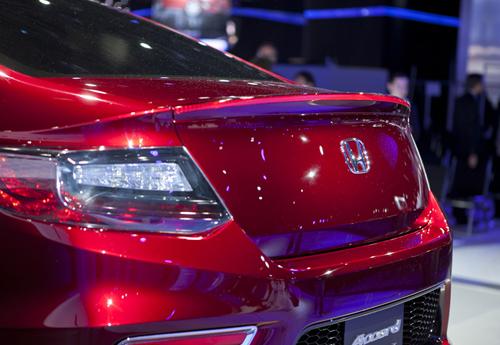 Honda picked a good color to show off the Accord Coupe Concept, though. Dark red is a much more passionate color than the silver or white that's so typical of concept cars and first reveals. As of now, there's no interior to check out, but the Accord coupe and sedan go on sale this fall.