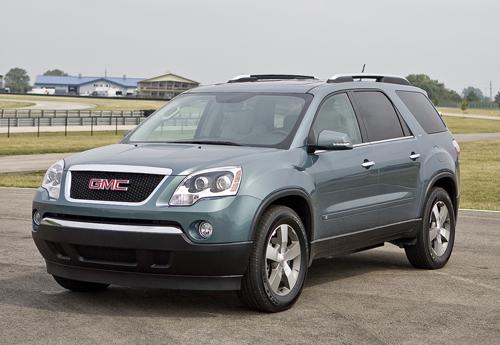 We don't know much about it, but expect a new GMC Acadia to arrive at the 2012 Chicago Auto Show in early February, according to GMC spokesman Joe LaMuraglia. When we pressed LaMuraglia to divulge more, all he said was that it "is more than a new trim level." Two years back, GMC unveiled a luxurious Denali trim of the Acadia at the Detroit auto show.
The announcement came from Twitter, presumably to remind people that GMC is still around; the General Motor's brand had nothing to show at this year's Detroit auto show.
The current incarnation of the Acadia has been on sale since late 2006 and was one of the first of GM's large crossovers to go on sale, followed by the Buick Enclave and the Chevrolet Traverse. It's definitely due for an update. Last year, GMC was GM's fastest growing brand and remains the carmaker's second-largest brand in America after Chevrolet.