Reader Review of the Week: 2012 Honda CR-V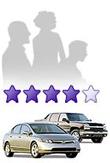 "NewHondaGuy" from Erie County, N.Y., has a somewhat deceptive username. As a member of a household that's had four CR-Vs over the past few years, all owned by his wife, this reader is no stranger to the Honda brand. When it came round for NewHondaGuy to get his own ride, he chose the 2012 Honda CR-V for its looks, reliability and resale value, among other reasons. Continue reading the full review to find out more. Once you're done, write a review about your own car here.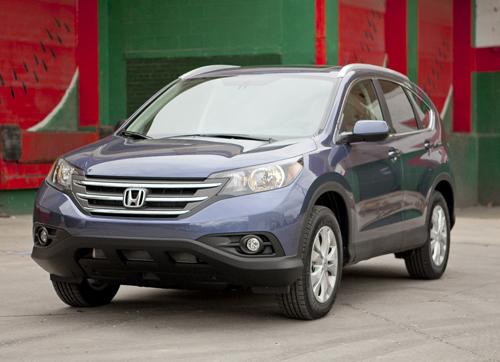 "Just took delivery of our Honda dealer's first 2012 Honda CR-V EX-L (with navigation and entertainment package), and it looks sharp! My wife has had a total of four CR-Vs over the years and not a single problem with vehicles or the dealer. She recently moved into a 2011 Acura product — a lavish all-wheel-drive RDX about the size of the 2012 CR-V. Acura is the luxury division of Honda, and my wife moved into one for additional features and luxury touches. Yet the CR-V cannot be beat as a highly reasonably priced all-wheel-drive car/truck alternative.
"I typically drive large all-wheel-drive pickup trucks. Being a farmer in the dairy business and running a country store, I need the towing and hauling ability of my 2008 and 2011 Dodge Ram pickups in our fleet of company vehicles. For all other transportation needs, including family vacations and business trips, I decided to purchase a fuel-efficient all-wheel-drive vehicle with Honda durability, reliability, quality and resale; thus, taking delivery of the roomier CR-V for model-year '12.
"There is no better vehicle for the price, in my opinion and that of my wife's via thousands of miles of experience with Honda and Acura products over the years.
We have never had even a single issue with any of our Honda/Acura cars, SUVs/crossovers and a midsize Honda Ridgeline pickup that my son and daughter-in-law drive. Not certain how to classify the CR-V (car, truck, SUV, crossover or wagon?). It does not matter, as I could make a case for each classification after experiencing my 2012 vehicle.
"Loves include: Volvo XC60-like styling, interior room and comfort, ease of operation, size, ride and handling, exceptional quality inside and out, stellar ride, fit and finish, and acceleration. Actually, there are no complaints, except that it would be cool to see some flashier exterior color options, but no issues with the brand's choice of upscale rich colors.
I urge anyone looking for superior traction coupled with excellent fuel efficiency to check out the handsome, even brutish-looking CR-V for 2012.
"The '12 VW Tiguan is another outstanding SUV/crossover-type vehicle, but adding all options and packages to equal that of the priciest CR-V, the Tiguan SEL I test-drove (and liked) totaled just under $39,000. You could image my reaction to the sticker shock of the VW, even factoring in its content when the all-optioned-out CR-V I purchased came in roughly $8,000 cheaper.
"For 2012, the CR-V, especially in EX trim, is what I think is the best deal around, and I have been driving a very long time."