Aston Martin V12 Zagato at the 2012 Geneva Motor Show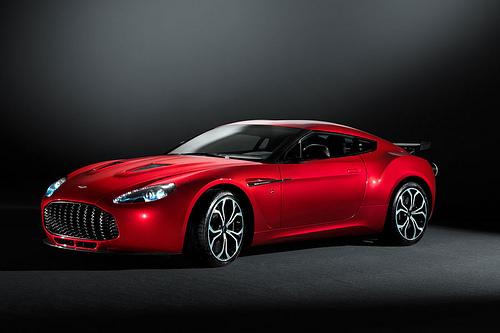 Competes with: Ferrari 599 GTB Fiorano, Lamborghini Aventador
Looks like: A fitting replacement for the One-77
Drivetrain: 6.0-liter V-12 with six-speed manual; rear-wheel drive
Hits dealerships: Fall 2012
Aston Martin revealed the first images of the V12 Zagato, the high-performance replacement for its flagship One-77.
The Zagato is based off the V12 Vantage but features a new lightweight body and other track enhancements. The supercar will have a limited run of 150 units and will be mostly handmade from aluminum and carbon fiber. The body is much more voluptuous than other Aston Martins, featuring prominent front and rear fenders, haunches in the roofline above the cabin, and pronounced vents before the doors. A large rear wing and radial taillights complete the unique look out back.
In the cabin, there are seven Bridge of Weir leather upholsteries to choose from; satin carbon fiber and piano-black accents also adorn the dash.
The production model is ready for orders now. If you want one it'll cost more than $500,000, making it one of the most expensive Astons available after this year's discontinuation of the One-77 model with a price of more than $1 million.