Cars.com News Briefs: Feb. 2, 2012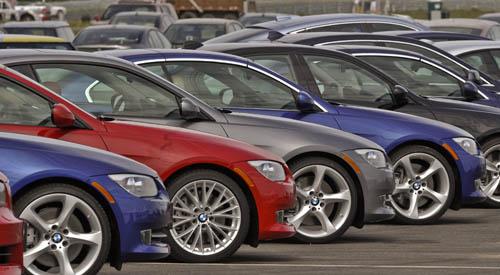 Here's what we have our eye on today:
Total car sales for January came in at about 900,000 units, an 11% increase from last year, according to Automotive News. That puts the U.S. auto industry at a seasonally adjusted annual sales rate of 14.2 million, the highest rate since Cash for Clunkers in August 2009. Best-sellers for the month included the Toyota Camry, which outperformed the Chevrolet Silverado to become the second best-selling vehicle in the country. Read more about the Top 10 Best-Sellers, here.
Chrysler reported its first profit since 2005, and that means the carmaker's union workers will get their first profit-sharing checks in more than six years. Chrysler's earned profit of $183 million translates into about $1,500 per Chrysler worker, according to the Detroit Free Press. Chrysler surged back to profitability last year on the backs of strong sales from models like the Chrysler 200, Jeep Grand Cherokee and Dodge Durango.
The Detroit Three gained some ground last year in the largest car market in the country, California, according to Automotive News. Domestic automakers picked up another 1.8% of market share, for a total of 31.8% in the Golden State. That pales in comparison to the 47% market share GM, Ford and Chrysler collectively held nationwide in 2011. Even though domestics gained market share, Japanese automakers still account for 44.5% of the California market, and Toyota remains on top as the state's largest automaker, with a 19.2% share.
BMW was the best-selling luxury automaker for 2011, but that won't necessarily be the case in 2012. The automaker ceded the best-selling crown to Mercedes-Benz for the month of January, according to Bloomberg News. Mercedes-Benz sold 20,306 cars last month, with C-Class sales surging 56%. BMW sold 16,405 vehicles (19,739 if you include the Mini brand) and was buoyed by robust X3, 6 Series and 7 Series sales. BMW may have pulled ahead in December with aggressive incentive spending, which slowed the pace in January, according to analysts who spoke with Bloomberg. Lexus, the automaker BMW usurped last year to become No. 1, still lagged behind in a distant third place, with 12,274 deliveries or a 4.6% decline month-over-month.