Get Cars.com Reviews, News and Videos on Google Currents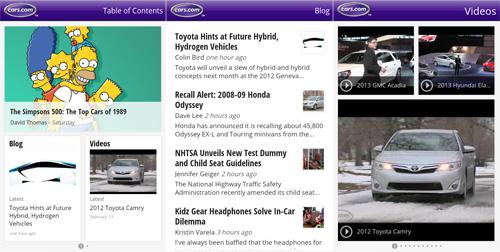 In today's go-go-go world, people are consuming information from mobile devices more than ever. If you have a mobile device, you now have one more option to digest Cars.com's latest car reviews, news and video.
The Google Currents app is available for free for your iPhone or Android smartphone as well as the iPad and Android tablets. It can be found in either marketplace via these links:
Cars.com's feed is currently in the "Featured" section of the app, or you can find it directly here.