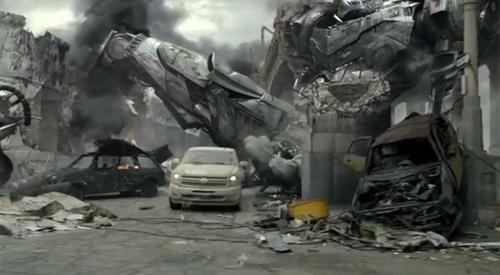 Although most of us know by now that Nicolas Cage and the Mayans got it wrong and the world probably won't end in 2012, Chevrolet wants you to know that the apocalypse is no match for its Silverado pickup.

In the morbidly amusing Super Bowl ad, a survivor drives his Silverado out of the rubble to meet up with friends, but he learns that one of his buddies didn't make it. Actually, "Dave drove a Ford." Ouch. Sounds like the gloves are off between the perennially dueling automakers. The Twinkies (and their infinite shelf life), however, keep the friends smiling amid a hailstorm of frogs.

GM is really pushing its bow-tie brand this year; this 60 second ad is one of five spots that Chevrolet is debuting on Super Bowl Sunday. Watch them all here: http://www.youtube.com/user/Chevrolet/home.