The Simpsons 500: The Top Cars of 1989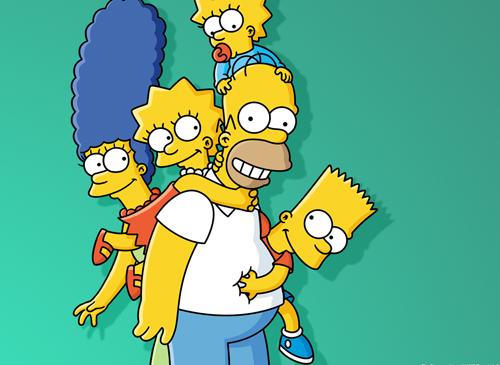 By Robby DeGraff, Cars.com
The 500th episode of America's favorite cartoon, "The Simpsons," airs Sunday night. It's a record-setting show, the longest running primetime comedy in TV history. Of course, we've seen all sorts of animated cars on the long-running show, from "The Homer" (the car that Homer designed for his brother's company and which drove that company into bankruptcy) to Apu's red 1979 Pontiac Firebird Trans Am, screaming eagle hood decal and all. Let's travel back in time 23 years ago to see what the 5 best selling cars were when "The Simpsons" debuted in 1989: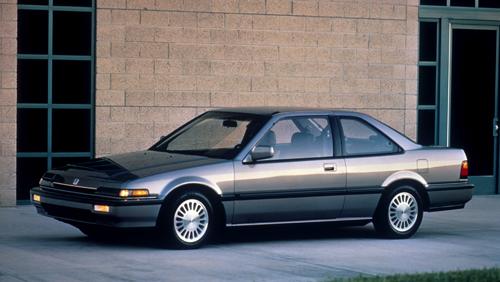 1. Honda Accord: A model that could make Mr. Burns mutter "Excellent." Available as a notchback coupe or sedan, you can still see some 1989 Accords driving around today, thanks to that reliable 2.2-liter four-cylinder. What's not to love with that 80s dark red interior and pop-up headlights? Not to mention it wasn't uncommon to find one with a 5-speed manual transmission.
2. Ford Taurus: This car was likely to get an "Mmmmm, donuts," remark from Homer, based on its new-at-the-time rounded shape. The Taurus was a big hit for Ford; after its introduction in 1986, Ford built its millionth Taurus in 1989. The first generation Taurus won many awards from distinguished publications, and was known for both its then-futuristic looks and legendary performance from the 143-mph SHO model. This was America's family car.
3. Ford Escort: Otto the bus driver likely drove one of these in his off hours; it was the most affordable Ford of the time, and you could find them everywhere. More than 330,000 Escorts rolled off the lot in 1989, sold in hatchback, station wagon, or 5-door hatchback form. The Pony model, paired with the 4-speed manual and 1.9-liter four cylinder engine, achieved an EPA estimated 38mpg on the highway- but you'd have to have been all right with not having any power-steering or air conditioning.
4. Chevrolet Beretta-Corsica: The Corsica was originally designed to mimic that "European sports-sedan" flair. Did it work? In hindsight, not so much. The Corsica was dropped into a lot of rental fleets, but the "sporty" coupe version, the Beretta GT, was a NASCAR fan's dream car, with its 130-horsepower 2.8-liter V-6 attached to an optional five-speed manual transmission. Plus, how could one forget those unique hidden door handles found by the B pillar? As Ralph Wiggum once noted, "That's unpossible."
5. Chevrolet Cavalier: As Bart Simpson says, "Ay Carumba." While this was a top-selling car, it was not a bastion of quality, and its styling did not age gracefully. A three-speed automatic or five-speed manual powered this compact coupe, convertible sedan or wagon. The hot rocket model was the Z24 trim package, with gas-pressurized shocks and a 130-horsepower V-6. Available in coupe or convertible, the Z24 came off the assembly line with two-tone paint jobs, and aerodynamic body kits.
While the Simpsons continue to make D'oh!, only two cars from this list of best sellers remain in production: The Accord and the Taurus.