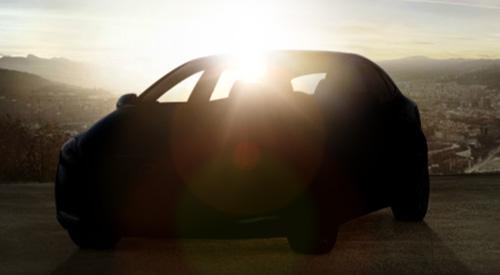 Volvo's resurrecting the V40 name for its new car. In anticipation of the vehicle's reveal next month at March's Geneva Motor Show, the automaker released a picture of its new compact.
The V40 is slated to replace the S40 sedan and V50 wagon, which were discontinued for the 2012 model year in the U.S. The V40 wagon was dropped after model-year 2004.
Though we can't glean too much from the shadowy image, it looks like V40 is a compact hatchback. Based on its size, it'll likely slot above the C30 two-door hatchback in Volvo's lineup.
Follow the reveal on Volvo's FaceBook page.