2012 Chevrolet Sonic Turbo Gets Six-Speed Automatic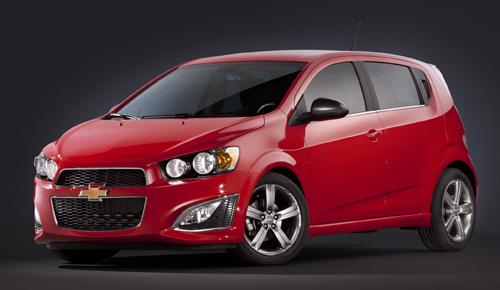 The 2012 Chevrolet Sonic's optional 138-horsepower, turbocharged 1.4-liter engine can now be paired with a six-speed automatic transmission, according to the carmaker.
The pairing delivers 27/37 mpg city/highway and 31 mpg combined. This is slightly better than the base 1.8-liter with a six-speed automatic, which gets 25/35/28 mpg. Previously, the 1.4-liter turbo was available only with a six-speed manual transmission and achieved 29/40 mpg. The improved ratings aren't enough to beat the scores from the best automatic transmissions in the subcompact field, such as the Ford Fiesta and Hyundai Accent, which both are rated 33 mpg combined. Even the long-in-tooth 2012 Honda Fit gets the same 31 mpg figure as the Sonic turbo.
During our testing, we thought straight-line acceleration with the 1.4-liter turbo felt no better than the Sonic's 1.8-liter, at least with the manual transmission. (The technical difference is about 0.37 seconds, from zero to 60 mph.) The upgraded engine is a $700 option for the higher-level LT and LTZ trims with a six-speed manual. Chevy didn't mention the pricing for the automatic variant just yet.