2013 Hyundai Elantra Sedan: What's Changed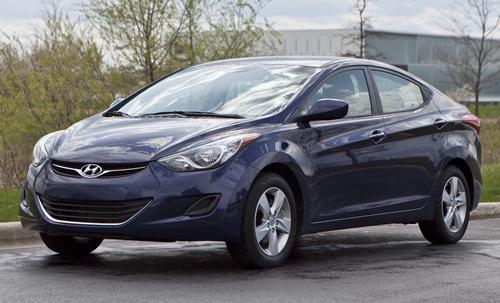 The Hyundai Elantra coupe and Hyundai Elantra GT are the big news for the 2013 lineup, but the Elantra sedan gets some updates, too.
The 2013 Hyundai Elantra sedan is already on sale with a base MSRP of $16,695, excluding a $775 destination fee. That's a big jump from the $15,345 starting price of the 2012 Elantra, but for good reason: The base Elantra now comes standard with air conditioning, cruise control, telescoping steering wheel and UV windshield glass, as well as 16-inch wheels (instead of 15-inchers). If you take into account all those added features — which make the base 2013 Elantra the equivalent of the 2012 Elantra GLS with the Comfort Package — the price is $100 more than last year's Elantra with the same equipment.
The 2012 Elantra GLS with a manual transmission and no air conditioning was hard to find, according to Hyundai, which removed the trim from its consumer website late last year.
The increase gives the Elantra a higher asking price than the 2012 Chevrolet Cruze, Honda Civic, Kia Forte and Toyota Corolla, though, again, the Elantra is better equipped than most of those entries.
The 2013 Elantra GLS with an automatic transmission costs $17,695, or $100 more than last year, and has no new features. The Preferred Package, a $750 option ($150 more than last year), now includes heated front seats, which were previously unavailable on the GLS trim.
The Limited trim now gets a power driver's seat with lumbar support standard, and it starts at $20,945. That's $350 more than the 2012 Elantra Limited. The Limited Technology Package adds a dual zone automatic climate control system with a clean-air ionizer and auto defog system to the option package and costs $2,350 ($200 more than last year).