What Car Would You Buy if You Won Mega Millions?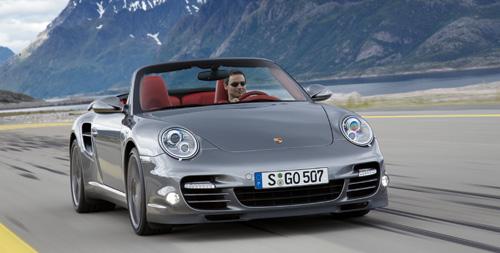 The Mega Millions lottery jackpot has hit a record $500 million and it's still growing. With just one more day before Friday's drawing, plenty of people are standing in line to buy a ticket and dream a little about what they'd do if they won all that money.
The odds of winning the lottery are slim — 1 in 176 million, according to lottery officials — but it's fun to think of what you'd buy if money were no object. We asked Cars.com's editorial department what car or cars they'd buy if they won the Mega Millions jackpot.
Patrick Olsen, Editor-in-Chief: Porsche 911 Turbo Cabriolet
| | |
| --- | --- |
| | "While I'd have plenty of money left over, I have never found another car that has made me feel giddy when I get behind the wheel, or so awed by the power it produces. But even with that, it's not uncomfortable for someone of my size, and it's feasible as a daily driver, even if it costs around $120,000." |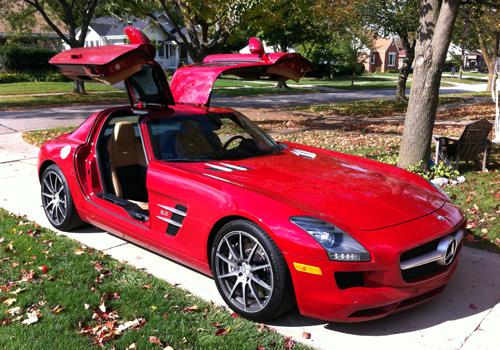 David Thomas, Managing Editor: 2012 Mercedes-Benz SLS AMG
| | |
| --- | --- |
| | "I was lucky enough to test this for a few days and didn't want it to leave my driveway. Of course, with $500 million I'd be able to afford the SLS and a new house to attach to the driveway." |
Lindsay Bjerregaard, Multimedia Editor: Audi R8
| | |
| --- | --- |
| | "Since there's a real-life 'Batman' driving around Washington, D.C., in a Lamborghini visiting sick children in hospitals, I think I'd buy an Audi R8, dress up like Tony Stark and drive around to various fast-food drive-throughs ordering 'American cheeseburgers.' " |
Joe Bruzek, Editor: 2012 Nissan GT-R
| | |
| --- | --- |
| | "It's fast, really fast, and doesn't take much effort to make faster with a thriving aftermarket that supports an inability to leave my cars unmodified. After buying the $89,950 GT-R, having $499,910,050 leftover leaves a lot of dough to throw under the hood." |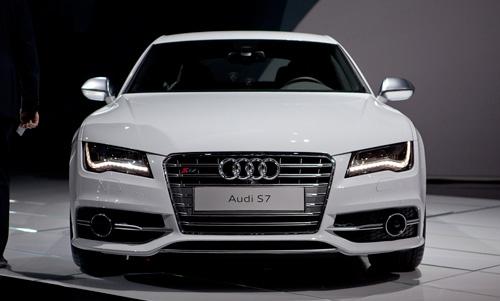 Jennifer Geiger, KickingTires Editor: 2013 Audi S7
| | |
| --- | --- |
| | "Sign me up for the 2013 Audi S7. Its blend of striking good looks, pin-you-in-your-seat power and agile handling make it one of the most engaging, fun-to-drive cars out there. Practical? Nope ... but after I win the lottery 'practical' will be deleted from my vocabulary." |
Bill Jackson, Senior Research Editor: Mercedes-Benz E550 4Matic sedan and Subaru Impreza hatch
| | |
| --- | --- |
| | "I'd buy two cars: A Mercedes-Benz E550 4Matic sedan for the times when I want to go on very long drives and want to be very comfortable. The second car would be a Subaru Impreza hatchback. It's practical — it will carry everything I want to carry, and it's fun to drive." |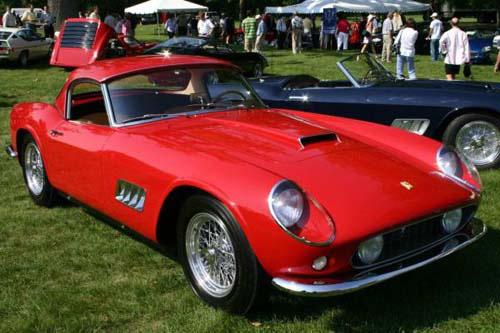 Dave Lee, Editor: Ferrari 250GT California Spyder and a Mini
| | |
| --- | --- |
| | "I'd get the Ferrari 250GT California Spyder used in "Ferris Bueller's Day Off" (the real thing, not the replica used in the movie) or a DeLorean so that every time I approach it, I can exclaim '1.21 gigawatts?!' For a daily driver, though, I'd go with something much more mundane — a Mini, probably — because I'd need the rest of the money to build my mansion and hire oompa loompas to sing to me." |
Kelsey Mays, Industry Analyst: 1998-2003 BMW E39 M5
| | |
| --- | --- |
| | "A low-mileage, mint-condition E39 M5 (1998-2003). Still one of the most-fun cars I've ever driven, and arguably the best-looking BMW in two decades. I'd need a lot of extra cash to keep up with the repair bills, though." |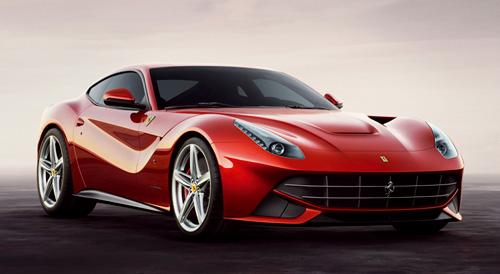 Eric Rossi, Senior Multimedia Editor: Ferrari F12 Berlinetta
| | |
| --- | --- |
| | "If I had to pick one, I would choose the new Ferrari F12 Berlinetta. This beast is powered by a 720-horsepower V-12 engine, making it the most powerful (road legal) Ferrari to date. That car and the Nurburgring for a week would be a good place to start." |
Chad Rubel, Production Editor: 2012 Nissan Leaf
| | |
| --- | --- |
| | "Ideally, money shouldn't change your personality. So if you care about the environment when you're poor, you should buy a 2012 Nissan Leaf. And then install solar panels on your house to charge up your car so you don't have to use outside electricity. Then when you buy a second car that isn't practical at all, you'll feel just a little bit better." |
Evan Sears, Photographer: 1984 Olds Delta 88 and early '60s Mercedes-Benz W110 or W111
| | |
| --- | --- |
| | "I would first re-buy my 1984 Olds Delta 88 that was totaled in 2007, a mere four years after it was given to me by my grandmother. I would then convert it to a manual trans and make sure I have all the hubcaps that make it look like actual spoke wheels (I had only three of the four on my original ride). Then I would find an early '60s black Mercedes-Benz W110 or W111, maybe the 190D, and treat it like a firstborn." |
Mark Williams, PickupTrucks.com Editor: Nearly everything under the sun
"Fully reconditioned 1978 GMC Motorhome — nothing looked like this, and it used a ridiculously silly front-wheel-drive big-block V-8 setup."
"Would need a new Harley-Davidson 10th Anniversary Edition V-Rod — everyone needs a motorcycle."
"The practical side of me would get a new Subaru Forester with all the options."
"The not-so-practical side would get a Chevy Suburban 2500 4x4 with the 6.0-liter V-8."
"For track days, I'd need a 2012 Jeep Grand Cherokee SRT8 — no reason needed here."
"I would also have to nicely ask the guys at Ram Truck to let me purchase the Long-Hauler concept truck for the 5th-wheel camper I'd need to purchase and my horse trailer. (Winning the lottery means I can breed quarter-horses.)"
"My last vehicle I would 'need' is the new Harley F-150 with the new super-smart BorgWarner transfer case."
"The rest of the vehicles my wife can choose (which means she'd probably stay with the car she has)."
Tell us in the comments section which cars you'd buy if you won the Mega Millions jackpot.